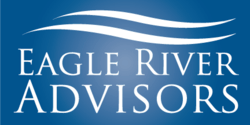 New York, NY (PRWEB) November 18, 2012
Eagle River Advisors today announced its sponsorship of an upcoming Family Office Exchange ("FOX") workshop entitled "Grantors, Trustees and Beneficiaries: A New Look at Roles and Responsibilities". The upcoming event to be held in New York on November 28 and 29 will provide a forum to discuss best practices in trust administration and to understand the respective roles, responsibilities and risks of these stakeholders. Eagle River Advisors is a co-sponsor of the workshop which is open only to wealth owners, single-family office executives and qualified multi-family office executives.
Eagle River Advisors principal, Jonathan Blattmachr will speak on the topic of "Fiduciary Risk and Litigation". Mr. Blattmachr will seek to identify the responsibilities and accompanying risks one assumes when serving as a trustee or fiduciary as well as to explore ways to limit such risks. To learn more about the workshop, visit https://www.familyoffice.com/learning-events/workshops.
Eagle River Advisors is an independent boutique advisory firm which develops and delivers innovative wealth, gift and estate planning strategies on behalf of high net worth individuals and families. Established in 2010 by a group of highly respected and renowned industry luminaries, Eagle River Advisors' approach is unique for the superior pedigree of its counsel and for its focus on creating individualized client solutions that fully address current legal, economic and regulatory environments.