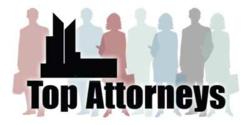 At the end of the day though, I don't do this for the recognition. I do it for the clients that I serve...
Houston, TX (PRWEB) November 21, 2012
The legal team at McDonaldWorley.com is proud to announce that one of their own, Donald S. Worley, has been listed as among the top lawyers in the country, in the recent print issue of Newsweek Magazine, entitled the 'Heroes Edition'. Freshly recognized for recent legal victories, including a recent $100 million compensation judgement, (Dallas District Court Cause No. DC-11-09938), the firm is now asking hip implant complication sufferers to come forth to get a free legal case evaluation.
Currently accepting client inquiries nationally, people have suffered injury that may be related to a faulty hip replacement device are encouraged to contact the firm using the website to get a free hip replacement lawsuit review and find out if their case can win.
When asked about the recognition, Mr. Worley had this to say; "It's an honor to be recognized for your work, but the true heroes are the men, women and families that took action, came forth and joined us to fight for justice."
Following DePuy implant class II recall issued by the FDA, surgical implant recipients may be entitled to significant compensation as a result of alleged problems suffered. Since 2010, the orthopedic device manufacturer DePuy has recalled both the ASR100 and ASR300 hip implant devices for excessive failure rates. In addition, this metal on metal hip device has been claimed to cause metallosis, according to an ABC news report, which could cause dementia and heart problems.
Any patient who was treated with one of these hip replacement products, are asked to contact McDonaldWorley.com for an immediate consultation to learn more about their legal and compensation rights.
Among the possible negative side effects experienced by those who received one of these DePuy replacements include:

System failure
Required revision surgery
Excessive inflammation
Permanent loss of mobility
Deafness (caused by metal in the blood)
Dementia (related to metal particles in the bloodstream)
Heart Problems (from the metal pieces in the bloodstream)
"As a former health care provider, I am pained by the very serious complications alleged and that patients: mothers, fathers, sisters, uncles may not have been fully informed of the risks before undergoing the replacement surgery ," said Michelle Eddington, lawyer with McDonaldWorley.com. She continued; "Compensation doesn't begin to address the damage that these faulty products may have caused in people's lives."
It isn't only DePuy who has had to recall hip implants and faces lawsuits from injured patients either. The Johnson and Johnson hip implant recall followed soon after the DePuy announcement. Injury claims are very similar, with excessive failure rates and the possibility of metal shavings entering the bloodstream a common complaint, according to the firm. Failure rates for both the DePuy and J&J replacements were in excess of 12%, more than double the average failure rate of 5% for hip implants, according to the Legal Examiner.
"I hope the best attorney recognition from Newsweek simply brings more attention to this important issue," added Mr. Worley.
McDonaldWorley.com encourages replacement surgery patients to contact them immediately, as there time is limited with which to file a claim.. It is vital people contact the firm right away, to take advantage of the free legal review being offered for a limited time.
About McDonaldWorley.com:
Proudly listed among the best attorneys for hip recall trial lawsuits, find out how they can help today. Find out if your case can win, take advantage of the special offer for a limited time free legal case review, visit now: http://mcdonaldworley.com/file-hip-implant-injury-claim