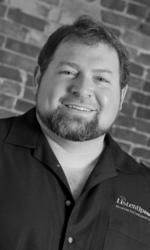 Through skydiving, jet packing, and giving back to the community, Handley embodies Listen Up Español's company slogan, "Delivering Awesomeness" with his fun personality and living by his own motto of "practicing what you preach."
Portland, Maine (PRWEB) November 19, 2012
Response Magazine and the DRMA are proud to announce Craig Handley, CEO of Listen Up Español as nominee for the 2012 Direct Response Member of the Year Award.
The DRMA Member of the Year Award honors individuals dedicated to the direct response industry through their goal of enhancing the discipline of direct response marketing and support of the DRMA organization. As a nominee for the DRMA Member of the Year Award, Handley has proven his commitment to helping the direct response industry move forward with his knowledge and expertise.
"It's an honor to be among the 10 candidates for the 2012 DRMA Member of the Year award," said Handley. "DRMA is an organization truly committed to quality and members strive to help enhance the direct response industry with innovative marketing ideas and industry insights."
As CEO and co-founder of Listen Up Español, Handley brings an intuitive sense of direction and creativity into the formation and success of the company. Handley's expertise in maximizing the sales process—and Listen Up Español's impressive track record of higher conversation rates and average order value than any other Spanish-language call center—was achieved from the ground up. Having started as a door-to-door salesman and rising through the ranks in several call centers, Handley has both contributed to and learned about the direct response industry while sharing his insights with DRMA members.
Through skydiving, jet packing, and giving back to the community, Handley embodies Listen Up Español's company slogan, "Delivering Awesomeness" with his fun personality and living by his own motto of "practicing what you preach." His leadership is pronounced in his role as a CEO but also in his philanthropy. Handley and his company helped BuildOn raise $30,000 to build a school for children in Nicaragua where he and his team will aid school building efforts. Inspired by thought leaders like Richard Branson and the Dalai Lama, Handley strives to continuously learn about how he can contribute to his company, his community, and the direct response industry.
Members of the DRMA organization will be able to vote for candidates from November 27, 2012 through December 7, 2012. The DRMA Member of the Year will be recognized on December 11, 2012 at the Direct Response Marketing Alliance (DRMA) Winter Bash in New York City at the New York Beer Company.
About Listen Up Español
Listen Up Español is the leading bilingual language call center for the U.S. Hispanic market. Headquartered in Portland, Maine and operating in Hermosillo, Mexico, the company employs over 800 native Spanish-speaking agents and provides companies with teleservices to reach the U.S. Hispanic market with optimum results.
Listen Up Español offers direct response, non-profit and corporate clients a broad range of call center services from inbound and outbound sales, customer service, and lead generation to Spanish campaign planning, scripting and advertising production services. With a focus on measurement, training and a sales psychology, Listen Up Español has the experience to turn customer interaction into revenue. For more information about Listen Up Español, please visit http://www.listenupespanol.com.
About the Direct Response Marketing Alliance (DRMA)
The DRMA is an alliance of professional marketers that facilitates business opportunities through networking, education, branding and exposure. The DRMA is dedicated to providing access to the direct response industry's most valuable information and exclusive events to enhance business.
DRMA brings value to you through a variety of business discounts and services, a thriving and growing trade show, networking events and industry information. All DRMA activities and services are designed to help you grow and develop your business through the power of direct response marketing.