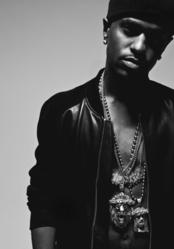 New York, NY (PRWEB) November 19, 2012
Music Choice highlights Island Def Jam recording artists Big Sean & 2 Chainz in the current episode of its original show entitled Cosigned. The show follows the journey of two emerging artists/bands from different backgrounds that are signed to the same record label or management company. The episode features Big Sean & 2 Chainz along with Steve Bartels, President & COO, Island Def Jam who explains what he saw in each artist and why they were signed to their label. The show will be available nationally through December on MC On Demand under the Original Shows category. (Show Hashtag: #MCCosigned)
Detroit rapper Big Sean, named Best New Artist at the 2012 BET Awards and GQ's "hottest rookie," is gearing up to deliver his highly anticipated sophomore album, 'Hall Of Fame,' (G.O.O.D. Music / Def Jam). His debut album, 'Finally Famous,' (released June 2011), the #3 Soundscan debut that inagurated Kanye West's G.O.O.D. Music joint venture with Island Def Jam Music Group was well received by critics and fans alike and put the Detroit rapper on the map. His career has exploded over the last year and a half, with over 2.4 million Facebook fans to date, over 3.3 million Twitter followers, 66,000 MySpace friends, 65,000 YouTube subscribers, and more than 38 million YouTube views.
After several years as a member of the Duffle Bag Boys, the artist 2 Chainz has had unprecedented career resurgence. Not only has his debut album, "Based on a TRU Story" been number one on the Billboard charts, his presence in the industry has made him the hottest and most sought after rapper in Hip Hop today. Currently on his first solo world wide tour, 2 Chainz's story is one that confirms that tenacity, hard work and a strong belief in ones self can most certainly ensure success.
What does it take to get your big break as an artist? Is it really as simple as being discovered on YouTube and going viral? MC sets the record straight in Cosigned, a 15 minute show. They may have come from different walks of life, but each can relate to the journey of trying to make it in the music industry.
MC On Demand is the #1 On Demand Network with 1.3 billion annual views. It is currently available in 51 million households. MC's exclusive originals get music fans acquainted with the artists they love - and help them discover new favorites. Popular music shows include Live Undefined, Cosigned, The F Word & Decoded. Each show is meant to help aid consumer music discovery and provide a way to experience music in their daily lives.
For more information on MC Programming, visit http://www.musicchoice.com/Originals/.