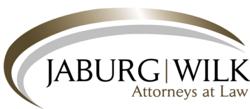 "People often believe that they own the images that are tattooed on them by tattoo artists," explains Speth. "In reality, the owner of the tattoo artwork is the creator of the work, unless there is a written assignment of the copyright in the tattoo art."
Phoenix, Arizona (PRWEB) November 16, 2012
Chris Escobedo, the owner of Elite Tattoo, has filed a lawsuit in the United States District Court of Arizona for copyright infringement against THQ, Inc., the makers of the hit mixed martial arts ("MMA") video games UFC Undisputed and UFC Undisputed 3. (United States District Court, Court of Arizona Case 2:12-cv-02470-JAT) Escobedo, who is represented by Maria Crimi Speth of Jaburg|Wilk in the lawsuit, tattooed a large lion on the side of Carlos Condit, the current interim welterweight champion of the UFC. The lion tattoo was Escobedo's original creation, and it is alleged that it was then re-drawn by THQ's animators for use in the video games. Escobedo did not authorize the copying of his original artwork.
"I would not have agreed to the recreation of the tattoo by an animator," says Escobedo, who explains that if he had been approached by THQ to license the tattoo, at a minimum he would have insisted on approving the artwork and being fairly compensated.
"People often believe that they own the images that are tattooed on them by tattoo artists," explains Speth. "In reality, the owner of the tattoo artwork is the creator of the work, unless there is a written assignment of the copyright in the tattoo art." Escobedo and Condit never had a written agreement. Thus, claims Escobedo in the lawsuit, he remains the owner of the copyright over the image he drew.
Carlos Condit is not the first celebrity to find himself in a dispute over his tattoo. Mike Tyson's facial tattoo was used without permission of the tattoo artist on a character in the movie The Hangover II. The tattoo artist filed a lawsuit, which was settled for an undisclosed amount, but not before a California District Court judge ruled that there was a likelihood of success on the merits of his case for unauthorized copying of the tattoo. ( U.S. District Court, Central District of California case no. 2:2010-cv-04795)
These cases are an important reminder to celebrities that if they want to own their tattoos, they must ask for a written assignment of the copyright from the tattoo artist. Otherwise, what they have paid for is merely a license to display the image on their body. This license, according to Speth, does not include the right to give third parties (such as video game developers or movie producers) permission to copy and commercialize the image.
For information contact Maria Crimi Speth at mcs(at)jaburgwilk(dot)com or 602.248.1000.