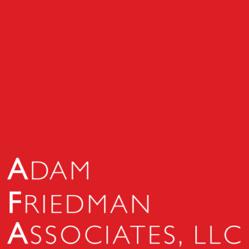 New York, NY (PRWEB) November 19, 2012
Corporate and investor relations firm Adam Friedman Associates ("AFA") today announced the results of a new global survey of corporate social responsibility ("CSR") executives that focused on how executives within Fortune 1000 organizations develop, measure and report the results of their CSR initiatives. The key findings revealed that profits and CSR are closely linked, and many businesses evaluate the relationship between these two variables when developing strategy.
Another important finding reveals that some executives believe the CSR function may disappear altogether as corporations begin to absorb CSR into all aspects of their business and make it a part of every employee's responsibilities. As companies begin to assess and measure the effects their CSR programs have on the business's reputation, CSR may increase in both scope and importance.
In a discussion with Bob Corcoran, Vice President of Corporate Citizenship at General Electric (GE), he said, "I would submit that there is a correlation that the more embedded and real it (CSR) is or becomes in a corporation the smaller the CSR organization is because it is embedded in the muscle tissue of the company. When you see larger separate groups doing it in a company, I think it's more likely that you'll see white corpuscles in the corporation working to reject it because it's somebody else doing it and it's not my job."
Profitability a Primary Motivator
Findings revealed that CSR initiatives contribute to the company's bottom line. When evaluating motivations behind CSR policy, results signal that the primary motivation behind CSR initiatives lies in the company's reputation (88%), followed by the company's competitive positioning and social consciousness (71%). Significantly, profitability (38%) and pending or existing legislation (32%) were determined to be motivating factors. While reputation was determined to be a primary motivator, competitive positioning ranked a close second indicating that companies now look at CSR as a way to differentiate themselves in the marketplace.
Results overwhelmingly show that respondents believe CSR is either very or extremely important to the mission of their companies (86%). Justin Keeble, Senior Executive in Accenture's Sustainability Services, said that CSR must also be a top priority of the CEO. Keeble said, "If you want to drive large-scale transformation, it has got to happen from the top. You've got to have the ambition of the CEO to radically transform the business, and you've got to manage this issue as if it's any other major transformational program."
Shanaya Deboo, Director of Policy, External Affairs and Communications at Pfizer, agreed with this perspective. She said Pfizer takes a holistic approach to CSR. "We firmly believe that it's every colleague's job. Every colleague has some impact on our CSR performance, but we do obviously have separate departments focused on corporate responsibility...I think it (CSR) is driven by the organization's belief that CSR is a critical business driver."
Who Counts?
The study also sought to determine the level of importance of the views of specific audiences, both internal and external, when creating and measuring the results of CSR strategies. Results suggest that internally the opinions of C-suite executives (86%) and other employees (76%) are most important when measuring the company's CSR efforts. Internal measures of CSR success include financial and manpower units devoted to CSR as well as the company's own assessment of the social benefits of its CSR initiatives.
Results show that companies' internal departments have significant influence in the CSR process. Following the C-suite and board of directors, respondents said the legal (51%) and public relations (45%) departments were both involved nearly half the time when setting CSR strategies, and the sales (24%) and marketing (30%) departments were involved nearly a quarter of the time.
In terms of external audiences, the opinions of customers (73%) and investors (69%) were the most important considerations when measuring CSR strategies. More than half the time, companies evaluated the company's media coverage (51%) and government feedback (52%) to assess the success of their CSR programs. Responses indicate that both internal and external audiences have crucial involvement in the measurement process.
Reg Foster, Corporate Citizenship & Corporate Affairs Manager at IBM, said IBM evaluates its strategies through the assessments by various external organizations. He noted, "There are a number of outside organizations that look at overall CSR performance. We might look to see whether or not an analyst house has a positive recommendation with respect to IBM or if we're included within a CSR index or how we're ranked on a list. We look at brand value. We think CSR is a contributor to brand value and our brand level has been rising."
Program Focus & Communication
When evaluating communication channels corporations use to disseminate information about the organization's CSR policies, respondents indicated that they most commonly use the company's website (95%) and the annual report (72%) for CSR-related communication, but more than half of respondents also indicated that they disseminate information via social media (54%) including Facebook and Twitter.
The study also evaluated what issues CSR initiatives focus on. Respondents said environmental issues were a top focus (96%), followed by health issues (68%), educational issues (59%), human rights (55%), labor issues (50%) and an additional number cited safety (11%) as a program focus. The answer to this question shows the scope of CSR broadening to include more social programs in addition to environmental programs.
Methodology
A survey was sent to senior executives at Fortune 1000 companies over a 10 week period. The survey generated 77 responses on behalf of those companies, with 26% of those responses representing Fortune 100 companies. The majority of respondents said the company they worked for was B2B (62%), and the remaining indicated the company was B2C (38%). In addition to a quantitative survey, qualitative interviews were conducted with senior CSR executives from Fortune 500 companies. These executives are among the most influential in the field of corporate social responsibility.
To view the full report, which includes AFA's top recommendations for Best Practices companies should employ when developing and implementing CSR strategies, please contact Julia Bonner at Julia(at)adam-friedman(dot)com.
About Adam Friedman Associates
Founded in 1999, Adam Friedman Associates ("AFA") is a leading independent public relations firm headquartered in New York City, specializing in corporate and financial media relations, investor relations, branding, social media and crisis communications. AFA provides both strategic counsel and tactical support to both public and private companies around the world. For more information, visit http://www.adam-friedman.com or call 917.675.6250.
###