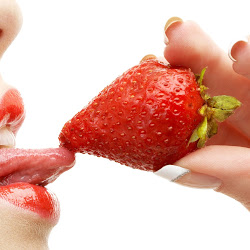 We are here to please your every needs!
Houston, Texas (PRWEB) November 19, 2012
The Holiday season is here! Get ready to buy the significant other something special. Shop early at http://YourPleasurableSecrets.com for a great gift for one's wife or life partner. YourPleasurableSecrets.com is offering a 10% discount off the entire order from now until the end of the year. YourPleasurableSecrets.com is an adult retail shop that carries 70,000 adult products at affordable prices. Just enter HOLIDAY at checkout to receive the discount.
Following are some suggested gift ideas found at YourPleasurableSecrets.com for that special wife, life partner or significant other.
Infinite Pleasures Kit Pink
The kit contains a mini vibrator with 5 different sleeves, anal beads and an egg. The slim mini vibrator is 5 inches long and fits into all the right places. Slip on any of the 5 sleeves for a variety of sensations. There is sleeve to stimulate the clitoris, a smooth sleeve, a twirler sleeve with a ring of ticklers and mid-shaft, a double delight sleeve that penetrates the vagina and teases the clitoris at the same time, and an anal teaser sleeve. Silver bullet egg can be used for that extra burst of heightened pleasure.
Gift Set Weekender Kit Strawberry Dreams
Romance kit is designed to create a romantic celebration with one's significant partner. Each sweet celebration box is designed to transport the person's senses, allowing the partners to reinvigorate their bond that comes from finding that one perfect partner in life. The kit includes travel sized portions of a strawberry dreams oil of love, a strawberry dreams stimulating pleasure balm, a strawberry dreams honey dust and feather applicator, a sweet almond massage oil and love liquid sensual lubricant. Rub the oil across the entire body and massage it in. The scent given off by the oil helps soothes and relaxes the one's muscles.
Pipedream Extreme Collection
Take pleasure to the extreme with this incredible collection of popular adult toys by Pipedream Products! Everything needed for an evening of excitement that includes: a waterproof, multi-speed bullet, a slim, multi-speed vibrator, a jelly, tapered, butt plug, a soft, jelly sleeves and extensions, a duo-tone balls, anal beads, and a super-stretchy cock-ring to make pleasure last. The kit has it all to give the significant other an all around stimulation from head to toe.
Cupids Collection
Heighten the senses and arouse one's passion with this enchanting gift set designed with lovers in mind. A playful assortment of Kama Sutra body treats. The collection includes a scarlet blindfold, red rose petals to make that intimate moment special and a strawberry dreams honey dust. Cover the eyes of the significant other and using the strawberry dreams honey dust, gently stroke the partner down the side of her skin. The soft bristles of the honey dust would send a pleasurable sensation up the spine that should arouse the partner to the next level.
Sex Therapy Kit for Lovers
A romantic kit for lovers to turn an ordinary night into a night of sexual fun. From furry cuffs to naughty coupon books and everything in between, this kinky collection has the formula for pleasure! Therapy has never been so much fun! The kit includes furry love cuffs, satin rose petals, mini-mite massager and heads, lover's coupon book, mega-stretch cockring, satin love mask, edible body paint, flavored warming massage lotion and 2 hot wax candles. Use the cuffs to tie up the significant other and while the lover is in a submissive position, drip the hot wax from the candle to stimulate an arousing sensation. Throw the satin rose petals throughout the room to create an intimate moment and using the massage lotion, give the significant other a massage to relax her and see where the night goes from there.
Fleshlight Tera Patrick Lotus
Feel every one of Tera Patrick's intimate folds and curves with her signature Fleshlight sleeve, created from her actual body casting and cradled in an exclusive pearlescent case. Designed to provide the most realistic intercourse sensation ever created, the Lotus texture begins with a smooth ultra tight entry that quickly blossoms to a slightly more comfortable canal. Further adding to the complex fantasy is the inverted entry and four pleasure chambers, making this a texture unmatched in realism and sensation. Exact replica of Tera Patrick's anatomy and is safe, non-toxic and phthalate-free. Patented Superskin is soft, flexible and durable and easy to clean and store.
About Your Pleasurable Secrets
Launched on July 2012, is an adult retail shop that offers 70,000 adult products at great affordable prices.