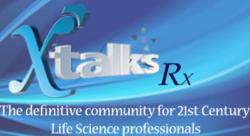 Toronto, Canada (PRWEB) November 19, 2012
For many therapies, especially those expected to come in contact with middle or inner ear tissues, auditory safety evaluations are strongly recommended.
However, auditory safety evaluations require executing a specialized set of functions in order to definitively characterize the auditory safety of drugs. Evaluating ototoxicity, or ear damage, as part of the overall safety program remains an area of unmet need within nonclinical research.
In this new webinar, MPI Research experts will:

Explore requisite study designs
Discuss routinely employed procedures that are compliant with scientific and regulatory best practices in assessing auditory safety
For more information about this event or to register, visit: http://xtks.in/xto-547p
Xtalks, powered by Honeycomb Worldwide Inc., is a leading provider of educational webinars to the global Life Sciences community. Every year thousands of industry practitioners turn to Xtalks for access to quality content. Xtalks helps Life Science professionals stay current with industry developments, trends and regulations. Xtalks webinars also provide perspectives on key issues from top industry thought leaders and service providers.
To learn more about Xtalks visit http://xtalks.com/ContactUs.ashx
Contact:
Karen Lim (416) 977-6555 ext 227
clientservices(at)xtalks(dot)com