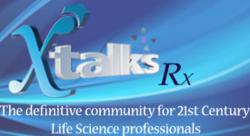 Toronto, Canada (PRWEB) November 20, 2012
In both acute and chronic pain studies, variability issues often arise. Patient retention, testing sites, samples sizes and primary efficacy among other factors all contribute to variability.
In this informative webinar, Premier Research's Michael Kuss will present:

Strategies for minimizing variability in pain studies
Methods for accurately measuring the true therapeutic effect of study medication being tested
"Pain is an unforgiving master, and, because of nausea and other side effects of many pain medications, we see people drop out of analgesia clinical trials more frequently than in any other type of clinical drug trial," Kuss explains. "Our mission is to balance the scientific design of analgesia protocols against the need to keep pain patients from dropping out. Study doability versus data variability is where the rubber meets the road in analgesia clinical trials."
For more information about this event or to register, visit: http://xtks.in/xto-549-event.
Premier Research is a leading global contract research organization (CRO) serving biotech, pharmaceutical, and medical device corporations. Its services include clinical research and regulatory outsourcing in the areas of analgesia; neurology; infectious, cardiovascular, and respiratory disease; dermatology; and oncology. Premier Research has managed more than 600 pain trials treating over 90,000 patients since our company's inception and has conducted trials for virtually every major class of analgesic including all of the NSAID analgesics on the market today. Visit Premier Research at http://www.premier-research.com
Xtalks, powered by Honeycomb Worldwide Inc., is a leading provider of educational webinars to the global Life Sciences community. Every year thousands of industry practitioners turn to Xtalks for access to quality content. Xtalks helps Life Science professionals stay current with industry developments, trends and regulations. Xtalks webinars also provide perspectives on key issues from top industry thought leaders and service providers. To learn more about Xtalks visit http://xtalks.com/ContactUs.ashx
Contact:
Karen Lim (416) 977-6555 ext 227
clientservices(at)xtalks(dot)com