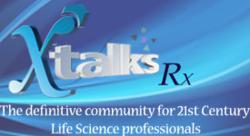 Toronto, Canada (PRWEB) November 21, 2012
In comparative effectiveness research, the gold standard study design incorporates randomization and imposes minimal restrictions. However, these trials can very costly and time-consuming.
Decision-makers are often left to choose between waiting for valuable evidence from future pragmatic randomized trials or using suboptimal evidence from existing studies, such as randomized controlled trials.
In this webinar, experts from MAPI and REGISTRAT-MAPI will review how evidence generated for regulatory purposes can be useful for comparative effectiveness research.
Attendees will walk away with a solid understanding of:

How randomized control trials designed for drug licensing be combined and indirectly compared with other trials (even with limitations in mind)
How data obtained with registries and other observational (late phase) studies be used for comparative effectiveness research purposes
For more information about this event or to register, visit: http://xtks.in/xto-540p.
Xtalks, powered by Honeycomb Worldwide Inc., is a leading provider of educational webinars to the global Life Sciences community. Every year thousands of industry practitioners turn to Xtalks for access to quality content. Xtalks helps Life Science professionals stay current with industry developments, trends and regulations. Xtalks webinars also provide perspectives on key issues from top industry thought leaders and service providers.
To learn more about Xtalks visit http://xtalks.com/ContactUs.ashx
Contact:
Karen Lim (416) 977-6555 ext 227
clientservices(at)xtalks(dot)com