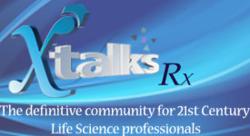 Toronto, Canada (PRWEB) November 26, 2012
The move towards greater personalization of medicine also comes with challenges in the development of novel diagnostic and therapeutic tools. Personalized approaches to medicine -- which relies on the use of genomic information -- spans from basic sciences to clinical research.
Next Generation Sequencing technologies can provide information on all of the different types of disease-causing alterations within a short turn-around time that is appropriate in a clinical setting.
This exciting, new webinar will focus on recent efforts to develop screening panels comprising of mutations, epimutations, gene expression, structural variations and copy number variations to stratify patients using small sample input amounts and Next Generation Sequencing technologies.
Attendees will walk away with a solid understanding of :

Next Generation Sequencing in personalized medicine
How to identify various genomic alterations in rapid time
How Next Generation Sequencing can help stratify patient populations
For more information about this event or to register, visit: http://xtks.in/xto-546-event.
Xtalks, powered by Honeycomb Worldwide Inc., is a leading provider of educational webinars to the global Life Sciences community. Every year thousands of industry practitioners turn to Xtalks for access to quality content. Xtalks helps Life Science professionals stay current with industry developments, trends and regulations. Xtalks webinars also provide perspectives on key issues from top industry thought leaders and service providers.
To learn more about Xtalks visit http://xtalks.com/ContactUs.ashx
Contact:
Karen Lim (416) 977-6555 ext 227
clientservices(at)xtalks(dot)com