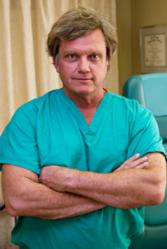 People are looking for more information about the goods and services they are seeking, and they want an efficient way of getting that information. A well done website can provide that information [...]
Covington, LA (PRWEB) November 20, 2012
Plastic surgeon, Dr. Brian H. Strand, of Mandeville Plastic Surgery has announced the launch of a new, patient-focused website. The practice recently launched the new website created by medical website design leader, ProSites, Inc. The website contains extensive and detailed explanations of the many types of procedures Dr. Strand offers. The website also utilizes extensive search engine optimization techniques to reach patients and local consumers who are searching for relevant information about Covington, LA breast augmentation.
"It's no secret that we live in a time in which people are looking for more information about the goods and services they are seeking, and they want an efficient way of getting that information. A well done website can provide that information, and, in the case of plastic surgery, the website gives a preview of what results may be obtained," said Dr. Strand.
Current and prospective patients now have access to information such as financing options, testimonials, before and after photos of procedures, and other informative content when they visit the website. Some of Dr. Strand's services include:
Breast Reconstruction
Eyelid Surgery
Chin Implants
Rhinoplasty
Dr. Strand is also utilizing his website to educate the community on the advancements made in plastic surgery. The website includes a links page with informative resources as well as a frequently asked questions page with answers to common patient concerns.
About Mandeville Plastic Surgery:
Dr. Brian H. Strand is a graduate from the University of Wisconsin at Eau Claire and the George Washington University School of Medicine in Washington, DC. Dr. Strand completed his residency in general surgery at Bethesda Naval Hospital and finished his residency in plastic surgery at the Eastern Virginia Graduate School of Medicine in Norfolk.
As an established plastic surgeon, Dr. Strand proudly serves local areas such as Covington, Mandeville, and New Orleans. Patients trust Dr. Strand because of his commitment to his patients and getting the procedures done correctly the first time. For more information about Mandeville Plastic Surgery and body contouring in Covington, LA, please visit their website at drbrianstrand.com.