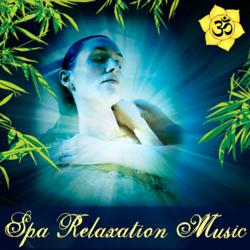 The compilation avoids 'stereotypical "new age" synth washes and piano noodling in favor of authenticity and musicianship.'
Boulder, CO (PRWEB) November 29, 2012
The second release in the Healing Arts Series from leading mind/body/spirit lifestyle label White Swan Records, Spa Relaxation Music: Soothing Spa Sounds for Serenity (available from digital download services beginning December 17th) serves up a genuinely relaxing selection of tracks by some of today's top artists in their field.
Spa Relaxation Music was compiled not only for the practitioner but with the newcomer and the curious in mind, as an introduction to music intended for integration with body/mind/spirit healing work -- or just plain quiet listening for relaxation.
Avoiding stereotypical "new age" synth washes and piano noodling in favor of authenticity and musicianship, this compilation features a diverse line-up of such acclaimed and talented artists as guitarist Stevin McNamara, Nepalese flautist Manose, Ben Leinbach, Paul Avgerinos, Gary Stroutsos and Adam Shaikh, to name a few.
This digital-only release offers the music aficionado a great value: 20+ tracks, and nearly two hours of music – collectively priced at under $10, all in.
Spa Relaxation Music is the second of ten planned albums in this digital-only series. The Healing Arts Series' inaugural release, Savasana Yoga Music, is already seeing brisk sales through iTunes, Amazon and other key digital retailers. The series continues with a new collection planned for release every other month. Forthcoming themes include music intended for healing, massage, meditation, sleep, relaxation and more.
Spa Relaxation Music (Release date: 12/17)
1. Wind Chimes: Beginning Serenity & Relaxation (feat. Stevin McNamara)
2. Twelve Stars: Relaxing Music for Spas (feat. Philippo Franchini)
3. Little Boats of Hope: Spa Relaxation Music (feat. Adham Shaikh)
4. Ahuwaye: Tibetan Singing Bowls for Serenity (feat. Renee S LeBeau)
5. Breath Inside the Breath: Relaxing Spa Sounds (feat. Benjy Wertheimer)
6. The Wish: Serenity Sounds for Relaxation Music (feat. Ben Leinbach)
7. Sacred Vibrations: Healing Tibetan Singing Bowls for Spa (feat. Manose)
8. Breathing Deep: Nature Sounds & Relaxing Flute Music (feat. Dean Evenson)
9. Still Waters (Part 1): Soothing Spa Sounds (feat. Ben Leinbach)
10. Doorway To Eternity: Relaxing Music for Spa & Serenity (feat. Stevin McNamara)
11. By Moonlight: Serenity Relaxing Spa Music (feat. Gary Stroutsos)
12. The Romance of Peace: Music for Spas (feat. Paul Avgerinos)
13. Dancing Sun On Water: Nature Sounds & Soothing Instrumentals (feat. Dean Evenson)
14. Calling: Spa Music for Relaxation (feat. Benjy Wertheimer)
15 .Vistas: Soothing Piano Music for Spa (feat. Ben Leinbach)
16. We Share the Moon: Soothing Nature Sounds & Relaxing Flute Music (feat. Gary Stroutsos & Glen Velez)
17. Solar Chakra: Soothing Flute Relaxation Music (feat. Dean Evenson)
18. Fibonacci Spiral Song: Relaxing, Soothing Spa Music (feat. Adham Shaikh)
19. Forgotten Seas: Nature Sounds Music & Spa Relaxation (feat. Gary Stroutsos)
20. Golden: Spa Sounds & Relaxation Music (feat. Philippo Franchini)
21. Presence: Singing Bowl for Healing & Relaxation (feat. Damien Rose)
TOTAL RUNNING TIME: 97:01
# # #