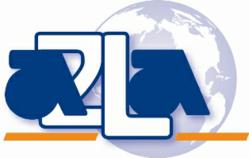 Frederick, MD (PRWEB) November 19, 2012
On November 6, 2012, the American Association for Laboratory Accreditation received recognition as a deemed accreditation organization under the State of Maryland in accordance with the Code of Maryland Regulations (COMAR) Title 10, Subtitle 51 Forensic Laboratories.
As a deemed accreditation organization, A2LA may provide accreditation services to meet state licensing requirements, as stipulated in COMAR 10.51, for forensic laboratories that perform (or offer to perform) forensic analyses in the State of Maryland.
Currently, A2LA is one of only three U.S.-based accreditation bodies recognized under the International Laboratory Accreditation Cooperation (ILAC) Mutual Recognition Agreement (MRA) for accreditation of forensic testing laboratories to ISO/IEC 17025. A2LA is also the only signatory in the United States to the Inter-American Accreditation Cooperation (IAAC) MRA, offering accreditation for crime scene units to ISO/IEC 17020.
Interested applicants may choose to pursue accreditation to one or both standards concurrently and enjoy premiere customer service, short turn-around-times, prompt response to all inquiries and international recognition for all accredited work.
In addition to accreditation services, A2LA offers assessment to the FBI Quality Assurance Standards (QAS) for Forensic DNA Testing and Databasing Laboratories in accordance with section 15.2 of the QAS which requires: "at least once every two years, an external audit [conducted] by an audit team comprised of qualified auditor(s) from a second agency."
For additional information regarding the A2LA forensic program or FBI QAS assessment, please contact Karin Athanas at 301 644 3236 or kathanas@A2LA.org.
ABOUT A2LA:
The American Association for Laboratory Accreditation (A2LA) is a nonprofit, non-governmental, public service, membership society. A2LA provides world-class accreditation and training services for testing and calibration laboratories, inspection bodies, proficiency testing providers, reference material producers and product certifiers. Services are available to any type of organization, be it in the private or government sector.