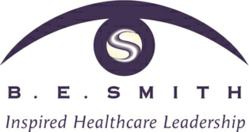 Istikram brings a proven track record in quality and performance improvement initiatives, with a clear vision of promoting performance excellence.
LENEXA, Kan. (PRWEB) November 19, 2012
After conducting a nationwide executive search led by healthcare leadership solutions firm B. E. Smith, Rideout Health in Yuba City, Ca., has hired Istikram Qaderi as chief quality officer. A seasoned healthcare executive with eight years of quality performance experience, Qaderi will assume his new duties at Rideout Health immediately.
"Istikram brings a proven track record in quality and performance improvement initiatives, with a clear vision of promoting performance excellence," said Theresa Hamilton, chief executive officer at Rideout Health. "His collaborative leadership style and experience with LEAN and Six Sigma processes and strategies will be an excellent addition to our organization and the community."
Prior to joining Rideout Health, Qaderi was vice president of quality at Martin's Point Healthcare in Portland, Maine. He also served as associate vice president of quality resources division for Champlain Valley Physician Hospital Medical Center in Plattsburgh, N.Y. His leadership at these organizations resulted in significant improvements for the clinical quality departments including improved overall performance on core measures and patient satisfaction.
"Rideout Health was seeking a passionate and innovative leader with a demonstrated ability to inspire engagement and drive system quality initiatives," said Carolyn Galvin, associate vice president of executive search for B. E. Smith, the leadership solutions firm who conducted the nationwide CQO search for Rideout Health. "Istikram's skill sets were a perfect match."
Qaderi earned a bachelor of medicine and bachelor of surgery from King Edward Medical College in Lahore, Pakistan and a master's degree in professional studies from Alfred University in Alfred, N.Y. He is a noted speaker and publicist in the areas of performance improvement, patient engagement and systems approach to improving quality. Qaderi is a member of the American College of Healthcare Executives (ACHE), National Association for Healthcare Quality (NAHQ) and American Society of Quality (ASQ).
About Rideout Health:
Rideout Health Group is a non-profit, community-based system serving the residents of Yuba, Sutter and Nevada Counties. The system is comprised of two acute-care, not-for-profit hospitals, the Heart Center at Rideout, the Cancer Center affiliated with UC Davis Medical Center, outpatient clinics and a host of ancillary services including senior living services, home health, hospice and durable medical equipment. To learn more visit http://www.frhg.org.
About B. E. Smith:
Founded in 1978, B. E. Smith is a full-service healthcare leadership solutions firm and the top-ranked provider of senior-level leadership services including Interim Leadership, Executive Search and Consulting Solutions. Veteran healthcare leaders and regional healthcare experts partner with each client to create customized solutions. B. E. Smith's proven methodology has resulted in the recent placement of more than 600 leaders into healthcare organizations worldwide. The firm utilizes a comprehensive sourcing strategy incorporating the latest marketing techniques, association partnerships, social networking and the largest database of skilled senior-level executives in the industry to deliver immediate results in today's complex healthcare environment. For more information, visit BESmith.com or call 877-802-4593.