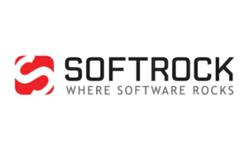 ORLANDO, Fla. (PRWEB) November 17, 2012
SoftRock, a rapidly-growing Orlando-based technology company, came up with a fun and tasty way to keep employees happy during the workweek.
The company provides food trucks at SoftRock's headquarters. On some occasions the company will treat employees to meals from the food truck, while at other times employees pay for their own meals.
Über Good, a food truck specializing in gourmet comfort food, will be on site at SoftRock's MetroWest location from 11:30 a.m. to 2:30 p.m. on Thursday, Nov. 15. SoftRock invites other neighborhood MetroWest companies to advise their employees about this opportunity for a tasty meal close to the office.
About SoftRock
SoftRock Orlando Inc., founded in 2005, is a technology and media company that builds and operates advertising-based websites and social and mobile applications. SoftRock has grown by combining cutting-edge technology with exceptional customer service and an employee-centric environment. SoftRock sponsors multiple community events each year and has several company sports teams. SoftRock is the place where software rocks. Find additional information on LinkedIn, and Facebook.
###
For additional information, interview and image requests, contact Axia Public Relations at 866-999-2942, ext. 700.