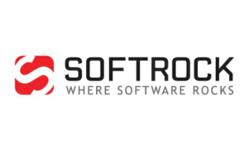 Orlando, Fla. (PRWEB) November 18, 2012
SoftRock, a rapidly-growing Orlando-based technology company, will host monthly "Lunch and Learn" events to educate its workforce on a wide range of topics.
For November, SoftRock will focus the company's professional development efforts on credit issues and how credit scores can help or hurt individuals. The company has invited a financial adviser from FBC Mortgage to the November "Lunch and Learn" event to explain key issues associated with credit.
For December, SoftRock will host a professional from Meyer Internal Medicine to discuss nutrition and fitness.
About SoftRock
SoftRock Inc., founded in 2005, is a technology and media company that builds and operates advertising-based websites, social and mobile applications. The company has grown by combining cutting-edge technology with exceptional customer service and an employee-centric environment. SoftRock sponsors multiple community events each year and has several company sports teams. SoftRock is the place where software rocks.
###
For additional information, interview and image requests, contact Axia Public Relations at 866-999-2942, ext. 700.