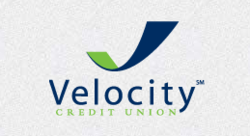 Members can choose a loan amount that meets their holiday spending needs.
(PRWEB) November 27, 2012
Velocity Credit Union of Austin has announced that it will be offering low-interest loans just in time for the holidays. The financial institution strives to help Austin-area residents avoid less desirable borrowing options such as high-interest credit cards and payday lenders to pay for additional expenses the holiday season traditionally brings.
Interest rates on these holiday loans start as low as 6.49% APR. Fixed rates give borrowers assurance that interest fees will not increase unexpectedly over the life of the loan, and members are given the option to select a loan term as long as 36 months.
Velocity Credit Union is offering the holiday loans in amounts ranging from $500 to $5,000, so members can choose a loan amount that will meet their holiday spending needs this December. This special loan offer is available through January 31, 2013 to give people a chance to apply after receiving holiday bills in the beginning of January.
For more information about joining Velocity Credit Union, visit their website at http://www.velocitycu.com or call 512.469.7000. An online application process for the Velocity Holiday Loans can be found here.
About Velocity Credit Union:
Velocity Credit Union in Austin, Texas has more than 65 years of experience in providing financial services to residents of the Austin area. The credit union has a community charter, which means that membership is open to all residents of Travis, Hays, Williamson, Bastrop and Caldwell counties, as well as over 200 groups/associations.
Velocity currently has assets of more than $600 million and serves more than 70,000. Velocity Credit Union is dedicated to the traditional credit union ideals of independence, self-help, cooperation, and non-profit operation and encourages its members to actively participate in the cooperative.