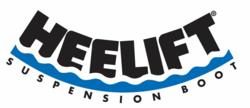 Individuals who developed PUs were more likely to die during the hospital stay.
EVANSTON, ILLINOIS (PRWEB) November 18, 2012
A recently published study provides important insights into hospital-acquired heel pressure ulcers, which accounted for 23 percent of the HAPUs identified in the research.
Courtney H. Lyder, ND, and six other co-authors reported on "Hospital-Acquired Pressure Ulcers: Results from the National Medicare Patient Safety Monitoring System" in the Journal of the American Geriatrics Society.
"The research team's retrospective analysis of nearly 52,000 patients highlights the necessity of national and international efforts to better monitor, prevent and treat pressure ulcers," DM Systems founder Dr. Denis B. Drennan said.
The study's conclusion in the journal stated: "Individuals who developed PUs were more likely to die during the hospital stay, have generally longer hospital lengths of stay and be readmitted within 30 days of discharge."
Around 11 percent of patients with hospital-acquired pressure ulcers died in the hospital, according to the study of 51,842 randomly selected Medicare beneficiaries hospitalized in the United States in 2006 and 2007. The research also found that 15.3 percent of patients with HAPUs died within 30 days of discharge.
Other findings of the Centers for Medicare & Medicaid Services-funded research included HAPU prevalence rates of:

4.5% nationwide
3.1% in Wisconsin (the lowest recorded in the study)
3.3% in Alabama
5.5% in Massachusetts
5.9% in Pennsylvania
Drennan agreed with the journal article's assertion that "the data from this study revealed that HAPUs remain a significant problem for hospitalized individuals." He also noted that the study's strengths outweigh its limitations.
"Although the researchers were unable to draw a direct cause-and-effect relationship between pressure ulcers and increased hospital mortality rates, the study clearly outlines a direct correlation and, most importantly, provides benchmarks for hospital personnel to use in monitoring and improving their own efforts to combat heel pressure ulcers and similar pressure sores," Drennan said.
The study abstract is available at http://onlinelibrary.wiley.com/doi/10.1111/j.1532-5415.2012.04106.x/abstract.
Illinois-based DM Systems manufactures and distributes heel protectors as well as a wide range of wound care products.