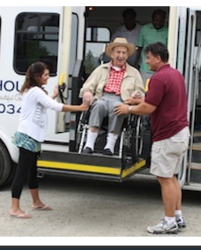 We have been in this business for many years, and we noticed that many people do not know the right questions to ask.
Auburn, Washington (PRWEB) November 17, 2012
Jenny and Jeff Hendrickx, owners of the residential senior care homes Cherished Acres Estates, stopped by the Success Mashup Radio Show to say hello to the show's Host Keith Kranc, and have a chat about what to look for in an adult family home. Jeff & Jenny have created a checklist that clearly defines each important consideration.
Keith started the show by asking for a description of the checklist: "Well guys, great to have you both here again today, and I understand that you collaborated on developing a Copyrighted Checklist, so that it would be easier for folks to select a Senior Care Facility. Please tell the listeners about the checklist".
Jenny explained: "Well Keith, we have been in this business for many years, and we noticed that many people do not know the right questions to ask. They may be under stress, and it is hard for them to break it all down. This is where the checklist comes in handy. It enables them to choose a facility with the level of care their loved one needs". Jeff added: "The checklist is in sections, starting with general questions to ask, and then basic questions about the living spaces, such as: are there unpleasant odors, or high noise levels in the dining room and other common areas".
He continued to explain other sections, which included questions about: the staff, resident rooms, hallway, stairs, bathrooms and more. The checklist is on the website and free to download. Keith made note of the fact that it is available to anyone: "I think it' very nice of you guys to make this great checklist available to everyone, knowing that somebody could use your checklist, and then give their business to somebody else".
Jenny said: "It's our way of giving back to the community. We have done well, and it makes us happy to help people, after all, we have parents too, and know that this is a very important decision to make". Keith commented: " I have never seen such a nice senior residence facility as Cherished Acres Estates, the grounds were well manicured, and made me feel uplifted. It seems to have everything anyone could ask for: Dental Clinic, Hair Salon, RN on staff and private rooms. This is more like a fancy hotel. I am very impressed".
To watch the entire interview on YouTube please visit: Jeff and Jenny Hendrickx Interview