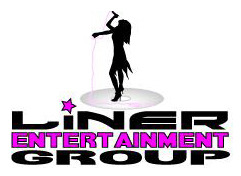 Houston, TX (PRWEB) November 17, 2012
Dianna Liner, founder of the Liner Entertainment Group, frequently wars clients about the newest steps to take to avoid scams in the entertainment industry. There have been a large amount of people that have been taken advantage of in the last year by fraudulent investors. Liner is opening up their financial services at the start of 2013, and in recognition has shared some tips of the trade with interested individuals. Dianna Liner's advice is based upon the newest information in regards to scams from investors.
By following Liner's guidelines, individuals can get the funding they seek, without jeopardizing their projects. This is why many starting directors, and talent, seek management to help them facilitate their deals, and to help them watch out for their interests. Dianna Liner warns new clients on the risks of fraudulent investors, and scam artists, as well as the most common first time financing mistakes.
Dianna Liner states that an executive summary, or a business plan, is vital in obtaining any form of investing or financing. This document will tell potential investors the type of film, subject, name, allocation of funds, and even the cast. There should also be an exit strategy in these plans giving investors a detailed view of all the plans associated with the funds as well as the creative process. When investors read this plan, if interested, the will contract parties to schedule further meetings and discuss financing.
Another thing that Dianna Liner, of the Liner Entertainment Group, suggests is being careful about quick responses. If something seems too good to be true then it probably is. Typically it takes some times for investors to find interested partners, or allocate their own funds. Generally when someone says that the funding will be ready in a matter of weeks, they are out to scam clients. These investors may even ask for some money up front, and these are definitely things to watch out for. Too many creative professionals get scammed by investors on a daily basis, because they are so focused on creating their art that they miss the signs.
One of the best things that can be done for financing, according to Dianna Liner, artists should invest their own project, this shows initiative and that they are determined to succeed. When individuals decide to invest on their own, they look like more serious candidates, and this makes them more valuable to investors. This is why to be taken absolutely seriously it is recommended that individuals put some of their own money in the financing of their projects.
These are only a few of the many tips that Dianna Liner, founder of the Liner Entertainment Group, reveals to help her clients for the future of their film project. This is what makes Liner Entertainment Group one of the premiere entertainment firms in the industry, and is why many people have expressed interest to have Liner find financing in 2013. Dianna Liner, and Liner Entertainment Group, help these individuals find the financing that they need for to bring their film projects to fruition.
# # #
Liner Entertainment Group, LLC
25511 Budde Rd Suite #1802
Phone: (832)510-2285
Phone: (832) 510-8470
Voicemail: (206) 279-8504
info(at)linerentertainmentgroup(dot)com
http://www.linerentertainmentgroup.com