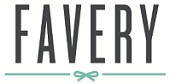 "...we're excited to partner with such a dynamic online bulletin board community..."
Portland, Ore. (PRWEB) November 19, 2012
Favery announced a new brand partnership today with trusted maternity guru, Rosie Pope. As a result of the partnership, Favery, a social media community for planning and getting advice on life and style decisions via online bulletin boards, will feature Rosie Pope Maternity content and enable users to engage directly with the brand. Rosie will pose questions through Favery's unique polls, and receive real-time answers and opinions on pertinent maternity fashion, pregnancy and parenting issues. The insight gained from Favery users will help influence future design and development of products that moms-to-be will love.
"Favery's partnership with Rosie Pope Maternity will grant growing families a different kind of access to one of the premier maternity advisers in the nation," said Favery CEO, Anne Nichols. "Not only will Favery users get an inside look into maternity style tips and ideas, but by voting in Rosie Pope Maternity polls, users will actually be influencing maternity style."
Favery users are able to engage with each other by asking for opinions and feedback through the use of customizable polls, and can also "Fave" tips and ideas onto personalized boards. Favery's online bulletin board community features privacy options so parents-to-be can keep baby planning boards private until they decide to publicly announce their big news. Favery is the place to have a dialogue with a trusted community of friends on just about anything, from maternity style, tips for new parents and ideas for nurseries, to dinner parties, wedding planning and home remodeling. One of the first featured Rosie Pope Maternity boards will ask for insight on color options for the new London Shopper maternity bag. Future boards will engage Favery users on a variety of maternity style topics, and allow behind-the-scenes looks into Rosie's style.
"Feeling and looking good while you're expecting a baby can be challenging at times," admitted Rosie Pope, Creative Director of Rosie Pope Maternity. "That's why I started Rosie Pope Maternity, and why we're excited to partner with such a dynamic online bulletin board community. We believe that this partnership will allow expectant moms to engage with us on a deeper level by providing input on key issues, styles and trends we ask about on Favery's polling boards, and where they can see how you can still be stylish as an expectant mom, or new mom."
Users should look for Rosie Pope Maternity boards and polls highlighted on the Favery home page, http://www.Favery.com. From there, Favery users will be able to engage with Rosie by answering questions she poses, and discovering great ideas for maternity style, as well as inspiration for starting their new family. All of these ideas and inspirations can be saved to users' own Favery boards. Not on Favery yet? It's free and easy to create a new account.
About Favery
Favery is the place online to gather ideas and get advice from friends to help make life and style decisions: from fashion to decorating, entertaining to beauty, and everything in between. Users easily post ideas and inspiration on visual bulletin boards with varying privacy options and gather feedback, suggestions and opinions through polls and other discussion options. Favery's friendsourcing format enables users to create a dialogue with each other around the details of impending events or activities. To incorporate your friends' trusted opinions, advice and recommendations into your next decision, visit http://www.Favery.com. Follow Favery on Twitter (@MyFavery) and on Facebook (/MyFavery).
About Rosie Pope Maternity
Rosie Pope is the star of Bravo TV's "Pregnant in Heels," and is a well-known expert on all things maternity. She also offers maternity concierge services to expecting mothers in New York City and is the creative force behind Rosie Pope Maternity, her sophisticated maternity and accessories clothing line that is currently sold at Rosie Pope Maternity stores in New York City (on both the Upper East Side and in Tribeca) and Santa Monica, CA and online at http://www.rosiepope.com. Rosie Pope Maternity also offers an extensive schedule of classes, workshops, and seminars for pre- and postnatal customers in the MomPrep studios located in New York City and Santa Monica. You can follow Rosie and her brand on twitter (@rosiepope) and on Facebook (/rosiepope).
Favery is a registered trademark of Favery, Inc. All other trade names, trademarks and registered trademarks are the property of their respective owners.
# # #