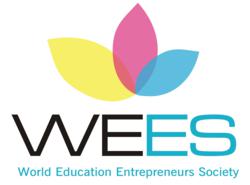 Lausanne, Switzerland (PRWEB) November 20, 2012
The World Education Entrepreneur Society (WEES) invites senior executives of global education organizations, education policy makers, and educational investors and innovators to attend its 2nd Annual Event on Monday, December 10, 2012 from 8:30am to 4:45pm at the Al Murooj Rotana hotel in Dubai, U.A.E. WEES encourages educators who work internationally to take advantage of this opportunity to network with other education leaders and to hear experts speak on a number of topics pertaining to current trends within the global K-12 education reform movement and overall marketplace. Pre-registration is highly recommended for this event.
Senior-level executives of K-12 education companies worldwide and policymakers from countries around the world who work on innovative education reform initiatives are expected to attend this year's WEES event. Session topics include the spread of education reform around the globe, overviews of the most promising education technology innovations, growth in private school education worldwide and opportunities in online education for global educators--including a keynote address from Dr. Abdulla Al Karam, Chairman and Director General of the Dubai Government's Knowledge and Human Development division.
In addition to informative sessions, networking opportunities scheduled throughout the day will allow attendees to share information, forge relationships and discover partnership opportunities.
"An overwhelming attendance by over 200 educational leaders made our first meeting a success last December. Over the past year, we have taken steps to further establish our organization and we look forward to hosting a second event to continue connecting education executives and to further explore the tremendous opportunities for education entrepreneurs worldwide," say WEES co-founders Gene Eidelman (President of Mosaica Education), and Enver Yücel (President of Bahçeşehir Uğur Educational Institutions).
Participants in last year's inaugural WEES meeting in Istanbul, Turkey included: Bahçeşehir Uğur Educational Institutions, Berlin International School, Cognition Education, Education Industry Association,Educational Services Overseas Limited, Fairmont Private Schools, Leysin American School, Mosaica Education, Pearson, and The Parthenon Group among many others.
Pre-registration for this event is highly recommended and requires a fee of $200 USD, which includes lunch and refreshments during breaks. Registration at the door is $250 USD. Interested education executives may register online at: http://www.WEESevents.com
About the World Education Entrepreneur Society (WEES)
Founded in 2011, the World Education Entrepreneur Society (WEES) is a non-government organization of senior education executives who work internationally and are committed to high standards of K-12 education and education reform. Based in Lausanne, Switzerland, with Board of Director members around the globe, WEES connects education executives under the four guiding principles of Innovation, Globalization, Collaboration and Advocacy. The purpose of WEES is to support entrepreneurs worldwide to achieve breakthroughs in the quality and scalability of education services and to advance public/private partnerships that lead to significant improvements in student achievement globally. WEES offers members insights into market and business trends, networking opportunities to broker business connections and share best practices, and a global platform to engage with their corporate peers, governments and education policymakers internationally. For more information, visit the WEES websites at http://www.weesociety.org and http://www.WEESevents.com