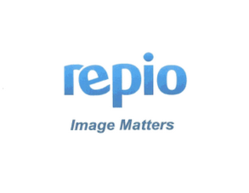 "Repio lets you manage the kind of information you want people to see about you online, and it's designed more efficiently than other internet reputation services to do that," Reigle said.
Newport Beach, Calif. (PRWEB) November 20, 2012
State-of-the-art online image management site Repio, Inc. took a momentous step forward this month through the addition of its newest advisory board member, Northwestern University Career Coach and American Institute of Certified Public Accountants Advisor Dennis Reigle.
Neil Cox, CEO of Repio, explained that the award-winning accounting industry veteran and higher education leader would offer significant insight into two market segments that Repio plans to saturate: Academic recruiters and university students.
"We're privileged to have a professional of Dennis' caliber serving on our advisory board," Cox said. "His experience and continued involvement in best practices for recruiting will be a tremendous asset to Repio's management team."
Cox added that Reigle would be a key interface between Repio and the universities as the company prepares to launch a number of customized products and services centered around its original patented platform, which allows users to create an "online reputation" using the links Repio finds about them on the internet.
Reigle said he planned to utilize both his longstanding network of colleagues and his extensive industry insight to help Repio establish a strong relationship with university students and recruiters, as he believes the platform's functionality will serve to benefit them in a way that other reputation and networking sites can't.
"Repio lets you manage the kind of information you want people to see about you online, and it's designed more efficiently than other internet reputation services to do that," Reigle said.
Since graduating with an MBA from the Harvard Graduate School of Business, Reigle has dedicated roughly 40 years of his professional life towards the betterment of higher education; 25 of those years were spent at former "Big Five" accounting firm Arthur Andersen LLP, where he mainly served as managing partner for firm-wide recruiting, university relations and human resources.
Despite his retirement in 2001, Reigle found himself back to work at Northwestern University in 2003 as a career coach for the Kellogg School of Management's MBA students in the Manager's Program. He later became director of academic and career development for the AICPA , and played an integral part in the creation of the Accounting Doctoral Scholars program, which works to reverse the shortage of Ph.D.s in American universities by encouraging CPAs to become accounting professors.
About Repio, Inc.
Repio is an internet platform that gives users the capacity to debunk inaccurate claims, verify credentials and categorize links about themselves in a profile that illustrates their professional and personal identity online. Because Repio is designed to be one of the first links to appear in the results of an internet search for one's name, viewers see an online image that's personally constructed by that individual--and not by a spiteful blogger.
Repio, Inc. was founded in Newport Beach, California to help people control the seemingly uncontrollable and permanent information broadcast about them on the internet. The company's technology and system design were developed by a team of experienced information technology and software engineers that honed in on perfecting the platform's performance metrics, scalability and security. Advisory groups of senior HR professionals from enterprises and staffing firms played an instrumental role in the product's development during its beta testing, listing industry voids they felt Repio could fill. Repio also had several universities researching and further cultivating its functionality. Beta testing is currently in progress with a controlled launch expected soon.