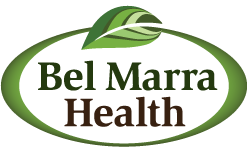 Thomas Thurman to endorse their flagship product - Joint Rescue, the next generation in joint healthcare.
Toronto, ON (PRWEB) November 19, 2012
Bel Marra Health, well known for offering high-quality, specially formulated vitamins and nutritional supplements, is pleased to announce the kick-off of a partnership with Hall-of-Fame football player Thurman Thomas.
Things are getting really exciting in the world of Health Supplements.
Bel Marra Health, has signed up NFL Hall of Fame running back, Thomas Thurman to endorse their flagship product - Joint Rescue, the next generation in joint healthcare.
Joint Rescue uses the patented CTGflex™ formula in an all natural supplement that is being hailed by leading physicians (including Americas #1 Orthopedic Doctor) as the most effective and fastest acting natural remedy for joint relief. And this claim is supported by three clinical studies.
Incidentally, Bel Marra Health holds the exclusive distribution rights for CTGflex™.
Thurman Thomas was the NFLs Most Valuable Player in 1991 and a 5-time Pro Bowler. He represented many leading teams in his 13 years as a professional football player and he finished with 12,074, rushing yards, 472 receptions for 4,458 yards, and 88 touchdowns.
Football is perhaps the hardest sport on joints, with a high incidence of knee and other joint injuries. According to some, the force of a tackle can be equivalent to that of a 40 mph car crash. In the course of his illustrious career, Thurman has been involved in many such crashes and his joints have borne the brunt of it all.
According to Jim Chiang, President of Bel Marra Health, Thomas Thurman is a perfect choice. Thurman's passion for performance both on and off the field and his desire to give something back to sport and all athletes is a perfect pairing for Joint Rescue.
"Thurman fits the bill a 100% and we are very excited. There could not be a better brand ambassador for promoting Joint Rescue than him."
In Thomas Thurman's own words "Even though I've stopped being chased, I still have to keep my joints in good shape as I've to chase after my kids".
(SOURCE: "2012 NFL Enterprises LLC", Players – Thurman Thomas, November 2012)
Bel Marra Health, the maker of Joint Rescue, offers high-quality vitamins and nutritional supplements in formulations designed to address specific health concerns. All ingredients are backed with scientific evidence. Every product is tested for safety, quality, and purity at every stage of the manufacturing process. Furthermore, Bel Marra Health products are produced only in Federally approved facilities, going that extra mile to ensure our health conscious customers are getting top quality products. For more information on Bel Marra Nutritionals visit http://www.belmarrahealth.com or call 1-866-531-0466.