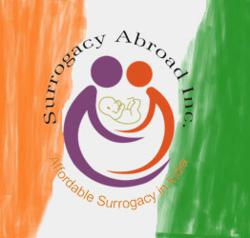 Last few years infertile couples, LGBT are coming to India for treatment like never before. In 2010, demand of surrogacy in India was increased by 198%, in 2011 it was increased by 528% and now the demand has doubled.
New York, NY (PRWEB) November 17, 2012
India is far more than just a tourist destination. This country seems to see no boundaries when it comes to nurturing unique communities and cultures. Moreover, India has become the most preferred destination for surrogacy. That's why the move has been much-admired by millions of members of the community across the globe, with a direct significance being reflected into the higher number of LGBT travelers choosing India as a preferred nation for surrogacy.
A survey conducted by Grape5.com shows that about 23 thousand to 25 thousand couples are annually seeking assisted reproductive technology (ART) services and In Vitro Fertilization (IVF) Techniques abroad. In a few cases, couples cannot conceive after ART and IVF treatment also. In those cases, infertile couples go for surrogacy. For LGBT couples, who don't have many options, they should go for adoption or surrogacy. Nowadays, surrogacy is gaining much popularity as it is genetically linked to the couples. In case of surrogacy, India is becoming the most preferred destination where couples can choose Egg donors, IVF, ART and other infertility treatments. India is gaining tremendous popularity and becoming the most trusted destination for surrogacy as compared to any other nation across the globe.
A survey shows that India is the main destination for U.S. women, men, LGBT couples leaving the country for their infertility treatment. 10% of U.S women seek IVF, IVF with egg donors and 15% are seeking surrogacy in India. This survey shows the popularity of surrogacy and infertility treatment in India.
The survey also focuses on issues like: in 75% of infertility cases, both the male and female have problems like sperm count problems, ovulation problems and fallopian tube abnormalities. The rest of the 15% of the cases are due to the trouble caused by sexually transmitted diseases, which results from unprotected sex with many partners and 10% of the infertility cases caused by Pelvic Inflammatory Disease.
As the infertility treatment and surrogacy is cost-effective in India, people are looking towards India for treatment. With comparatively lenient laws in the country, for surrogacy it acts as a rising hope for the couples. The international standard infrastructure and the services available here give the guarantee of success and comfort. Language has never been seen as a barrier, thus the couples stay in their comfort zone.
The surrogates in India are less exposed to alcohol and drugs making them healthy to carry babies in their wombs. They are chosen only after the intensive medical checkup and will be at worldwide recognized experts' consultation. The egg donors at hospitals are thoroughly examined medically and psychologically in an effort to assess whether they meet the stringent guidelines established by the professional staff.
Benhur Samson the CEO of Surrogacy Abroad Inc. states, "In last few years infertile couples, lesbians, gays, transgenders are coming to India for treatment like never before. In 2010, demand of surrogacy in India had increased by 198%, in 2011 it had increased by 528% and now in 2012 the demand of surrogacy in India has doubled, which is remarkable."
The survey also states that more than 2,000 births to surrogate mothers took place in India in previous year. By looking at all these facts it's clear that surrogacy in India is emerging with the great shift as compare to any other nation across the globe.