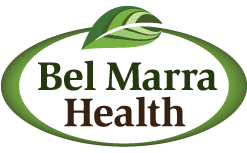 The report was also unique in its approach of making the children self-report their tooth problems, allowing the investigators to directly analyze the information from this young study population.
Toronto, ON (PRWEB) November 17, 2012
Bel Marra Health, well known for offering high-quality, specially formulated vitamins and nutritional supplements, supports a recent medical report that shows the tie between smiling and oral health in children.
According to a recent medical report seen in BioMed Central (BMC), the act of smiling may also serve as an indication of oral health. The teeth take a major part of an individual's oral health, whereas the rest are comprised of the gums, tongue, and the rest of the oral cavity. Smiling with a complete set of white teeth thus generally indicate that an individual has been regularly visiting the dentist.
The medical report presents the findings of a study conducted on approximately 332 children regarding ways in determining ways in which these young individuals show any signs of problems with their teeth. Any issues regarding teeth and oral health may also indicate that a child should be taken to the dentist for proper treatment.
The investigation was conducted in two parts. The first part involved interviewing the parents of the children, whereas the second part was performed by informally talking to the first graders. The results of the study showed that the parents were aware on whether their child was experiencing problems with their teeth. For example, when a child was experiencing toothache, he or she would seldom smile and instead, would show a facial expression of grimace. This expression prompts the parents to bring their child to the dentist for a checkup and treatment of a cavity.
The parents were also aware that when their child does not fully engage in talking or socializing with the family and other friends but appears to be healthy in terms of the rest of the body, then it is possible that the child is suffering from dental problems and there is a need to visit the dentist at the soonest possible time. Other signs of problems with the teeth include difficulty in sleeping and eating.
The children's responses to matters regarding oral health were also very interesting. The children expressed that they often do not smile when they are experiencing toothache and they are anxious about visiting their dentist to receive treatment. In addition, the first graders are also hesitant in smiling if their teeth have cavities, for fear of being made fun of. Some of the children expressed fear of going to the dentist despite their development of cavities and thus, to avoid the dentist and being made fun of in school, refraining from smiling often poses as the next best option for them.
Spokesperson for Bel Marra Health Dr. Victor Marchione says "Interestingly, almost 50% of the children expressed that they have experienced at least one incident of teeth-related issues in their lives. This incidence thus suggests the importance of good oral health practices, including that of regularly brushing the teeth and visiting the dentist."
This recent medical study offers very useful information on how the simple act of smiling can serve as an indication of pain and dental problems. The choice of smiling or not may show whether an individual needs to be treated for a specific condition affecting the teeth. It is also quite refreshing to find that even the youngest members of the general society understand that smiling may disclose their oral health condition and that proper dental health treatment may fix their tooth problem. CEO of Bel Marra Health Jim Chiang says, "The report was also unique in its approach of making the children self-report their tooth problems, allowing the investigators to directly analyze the information from this young study population."
(SOURCE: "BMC Research Notes". Developing a new self-reported scale of oral health outcomes for 5-year-old children (SOHO-5), June 2, 2012)
Bel Marra Health, the maker of Real African Mango, a formulation built in optimal dosages to help maintain healthy body weight, offers quality vitamins and nutritional supplements in formulations designed to address specific health concerns. All ingredients are backed with scientific evidence. Every product is tested for safety, quality, and purity at every stage of the manufacturing process. Furthermore, Bel Marra Health products are produced only in Health Canada approved facilities, going that extra mile to ensure our health conscious customers are getting top quality products. For more information on Bel Marra Health visit http://www.belmarrahealth.com or call 1-866-531-0466.