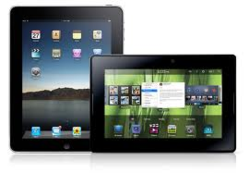 Brookesite.com is for users in the Middle East and those who want to do business with them.
Saudi Arabia (PRWEB) November 19, 2012
All over the world people are finding great deals, selling unused items and kick-starting their small business through auction sites. Now the Middle East has their first resource to do the same. Users in the Middle East can start a small business or find the best deals in one of the fastest changing regions in the world at Brookesite.com, or join them on Facebook. Brookesite.com is the newest site for a new generation in the Middle East, and it's coming December 2012.
Many users in the Middle East have a difficult time using auctions sites. Particularly outside the Middle East. One of the main concerns is shipping to this region or getting their products out at an efficient time. Brookesite is for users in the Middle East and those who want to do business with them.
Consequently, Bookesite has devised a place for those who are not in favor of hassling with different auction sites. Brookesite.com offers no charges for purchses, and only a small percentage off products sold. For a limited time they will also be offering a free store to anyone who signs up for a store in the first month. A priecless value for anyone who want to break into this emerging market.
Brookesite hopes that dependability, and reliability are their keys to success. Brookesite will offer lucid transaction each time a users enters into an auction or creates one of their own. A wide variety of merchandise from vendors will be made readily available for their needs.
It will be easy for users to locate what they want giving users a better buying experience. Visitors to Brookesite can count on secure and safe transactions, happy customers with the best online shopping experience is what their after.
Auction sites have a great advantage over traditional eCommerce since many sellers offer the same product, making prices lower. Lots of sellers are looking for the same product as well. Brookesite offers their shoppers the best shopping experience from anywhere in the world right in the comfort of their own home. Because of the sheer volume of products available, they will find competitive pricing experienced and reliable sellers and buyers. Sellers can't afford to waste this oppertunity.
So be one of the first to join the newest online revolution this December at Brookesite.com and Facebook.