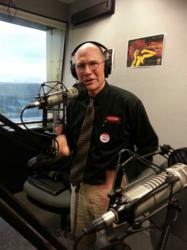 Puyallup, WA (PRWEB) November 19, 2012
Kern Dillard, Owner of Kern's Complete Automotive Care in Puyallup, Wa, was invited for an interview with Keith Kranc, host of the Success Mashup Radio Show, to reveal some secrets about saving money on automotive care. Kern is convinced that with proper care, cars can still be on the road with 250,000 miles on the odometer.
Keith started out the show with a question: "Kern, how does a person know which auto repair shop is a good choice". Kern explained: "That's a good question Keith. A lot of people don't shop around, they just go to the corner repair shop. There are guidelines that can help make this decision. A good place to start is with friends and family. They can make a recommendation, and then you can do some of your own research. You can go to the shop and ask some pertinent questions".
Kern discussed some good points to check-out: "Do they have highly skilled mechanics, such as ASE Certifications. Which Brands of parts do they use? Are they names you have never heard of? Google the names, see where they come from. Is the service area clean, well organized, and do the technicians use floor mats, and gloves when they enter the vehicles with dirty hands? The customer waiting area should also be clean and comfortable. A written estimate for repairs that will cost more than $100.00 is also required".
Keith asked Kern about the best way to save money on auto repairs. Kern explained that at Kern's Complete Automotive Care, folks can receive the proper vehicle maintenance that will keep their vehicle on the road for much longer than anyone thought possible. The way to save money is to buy services in bulk, and Kern's came up with a way to do just that.
Kern described a new program at the shop: "I have a plan that will save an auto owner $457.99 in Automotive Repair & Maintenance. It's called the I-Care Club Card. There are coupons that represent $587.96 in service work, and the cost is only $129.97. It even includes Free Roadside Assistance. I doubt that other repair shops can meet this deal".
Kern Dillard knows how to treat a customer, and has been doing so for over 13 years. The shop offers a Lifetime Protection Plan that is transferable, and has just published a Car Care Guide with helpful tips on avoiding repair costs through proper care of the vehicle, and is free to everybody that stops by the shop. You can get a printed or Kindle version copy of his new car care guide on Amazon here: The 360 Degree Car Care Guide
The entire interview has been uploaded to YouTube and can be accessed here: Kern Dillard Talks Auto Care