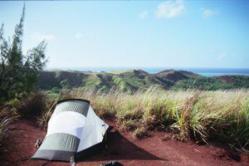 Why don't we plan for times of disaster, economic hardships and social unrest?
Pheonix, Arizona (PRWEB) November 18, 2012
No matter what your skill level there are always things to learn about being prepared. Survival blog BeatTheEnd.com strives to give the most up to date and relevant information on survival, camping, the outdoors, prepping and everything that goes along with it. If being prepared is too expensive there are many ways to start without spending a lot of money. The free survival knowledge blog at BeatTheEnd.com is just as important as the materials and prepping needed to survive the worst situation.
When disaster strikes having the abilities and knowledge to survive is the most important piece of information you could be armed with says, Josh of BeatTheEnd.com. "We plan for so many things from vacations, to retirement, and even what we are going to do for fun. Why don't we plan for times of disaster, economic hardships and social unrest?" At the moment there are many circumstances in the world that could lead to major changes in our lives. Everywhere you turn there are signs of this. You can't turn on the television without finding a story about the economic crisis in the United States and most of the world. We have seen 9/11 and the damage and social unrest that went with that. There are many examples of natural disasters from the tsunamis in Japan to the massive hurricanes like Hurricane Katrina which devastated many parts of Louisiana. Josh says, "All these disasters are enough to drive a person mad!" He has gone ahead and filled the survival blog with all kinds of information about, How to build a survival shelter, the ins and outs of your bug out vehicle, he even wrote a great article about the addiction of prepping.
"Living in the mountains of Arizona all this information becomes second nature. Josh recently told us in an interview. "I really enjoys being self-sufficient so why not share my knowledge with the world." Not only is BeatTheEnd.com posting as much information as they can, Josh says that being prepared for these situations put your nerves at ease, but the knowledge you gain can save you money and even help you become self-sufficient. When we are reliant on others, may it be the government or another person we will never have full control of our own lives. If everybody was prepared it would be much easier in a disaster situation to survive. At times of civil unrest people lose their heads and do things they normally wouldn't as we recently witnessed by the gas gouging that occurred after Hurricane Sandy. If New York was prepared, people would not have to resort to violence or theft to get their next meal or a gallon of gas. Having a background in survival may someday save your life. BeatTheEnd.com is the perfect survival blog to keep you informed.