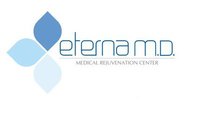 I had a Stem Cell Face Lift using my own stem cell enriched fat. It was non-invasive, painless and produced results that are natural and dramatic, taking 20 years off my appearance. Thank you doctors, you are brilliant! -Susan R.
Orlando, Fl. (PRWEB) November 19, 2012
Eterna MD, an Orlando regenerative medicine center that offers the latest in advanced aging and body rejuvenation technology is proud to announce the new Eterna MD Regenerative Medicine website.
Eterna MD introduces state-of-the-art treatment designed to renew, repair and restore worn joints and ligaments, alleviate osteoarthritis and heal sports injuries for those who suffer from chronic pain. Regenerative medicine is the method of boosting the healing processes in the body by injecting regenerative cells to the problem area which promotes and releases natural regenerative growth factors.
"Our procedures are quick and simple outpatient procedures that produce unbelievable results for those who suffer from conditions like osteoarthritis, sports injuries and joint and ligament pain," said Dr. Carlos Mercado, Founder of Eterna MD and Specialist in Aesthetic Procedures. "These conditions that inflict chronic pain and limit mobility often require surgery, but our breakthrough minimally invasive treatment options help naturally restore and repair damaged areas for those seeking treatment."
Case studies have shown that a patient treated with regenerative medicine who suffered from chronic shoulder pain and limited range of motion had reduced his pain by 95 percent after 48 hours of the procedure. Another case study showed that a patient who suffered from knee pain had pain resolved completely after being treated with regenerative medicine procedures.
Several treatment options are available, and Eterna MD offers treatment and relief from moderate to severe pain for conditions including sports injuries and osteoarthritis pain in your hand, knee, hip, ankle, back, shoulder, non-union fractures, and joints and ligaments. Innovative cell assisted and regenerative medicine aids the healing process with the release of anti-inflammatory agents with the ability for self-renewal and requires little to no downtime with a safe and quick recovery.
Eterna MD prides itself in using the most advanced, revolutionary joint injection techniques available to date. Our Cell Assisted procedures are painless, fast, and effective. Typically, each treatment takes 30 minutes to one hour, and is performed under local anesthesia. It requires little to no downtime, and begins with a mini liposuction to obtain regenerative cells. The fat is then processed, and then re-injected to provide surgery alternatives to renew, restore, and repair worn joints and ligaments.
We understand what it means to seek a good physical quality of life and our doctors are focused on making positive differences in the lives of our patients through innovative cell assisted and regenerative medicine treatments.
About Eterna MD®
Eterna MD is committed to providing state-of-the-art regenerative treatments that are safe, clinically proven and cost-effective. Each procedure and service is backed by published research to produce the highest results in regenerative treatments. Eterna MD continues to provide Central Florida with the best in age management, regenerative medicine and aesthetic medical services and is dedicated to making your medical spa experience comforting and luxurious. All procedures are performed by certified doctors, and extensively trained specialists provide assistance and patient care before and after every procedure.