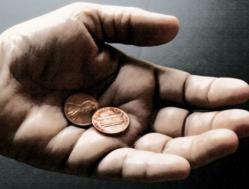 I am a true believer on how self-awareness allows you to continue your way of living with a clean slate
(PRWEB) November 21, 2012
When asked to briefly describe why he wrote and published "Your Two Sense Worth", he stated it was mainly to restate in a succinct way the importance of self love and the advantages of looking at life via a healthy perspective. He believes that though many people perceive "change" as bad; a negative to be avoided and a sign of weakness, millions of others welcome change and look at it as a key to reaching their full potential as a human being. Mr. Padgug happens to agree with the latter philosophy, and has strongly advocated the value of self help, self awareness and self improvement. To further clarify the distinction he sees between the three, he goes over each one individually as indicated below.
Self help to is the willingness to not automatically and fully base ones opinion or way of life on what others tell them is "right or wrong." This could be ones parents, clergyman, peers, teachers, politicians, coaches the media etc. Just because something is "popular" or has been passed on as a "given" does not necessarily hold true for all individuals. One can gather the data from a myriad of sources (including their own personal experience) and from all that input, arrive at their own conclusions. Most importantly, it must be considered that things "change" and with each of these, could result in a switch in how one views something. Self help provides the freedom to address an issue without bias and creating a clean slate for the creation of beliefs.
Self awareness is an honest, detailed evaluation of oneself no matter where that may take you. This gives the individual the means to either like what they see in themselves and continue to reinforce that, and or evaluate that certain aspects of their being need to be addressed and possibly changed.
Self improvement is the ability to analyze the conclusions of self awareness, and exercise the courage to act on them. Mr. Padgug feels that most people have great insight on "who they are" but lack the courage/know how to make the changes necessary. They find the distance from "Who they are" to "Who they would like to be" too far to travel, or the price to be paid too much to invest. "Your Two Sense Worth" was written to shorten that distance, and make the journey as pleasant and affordable as possible. For more information on "Your Two Sense Worth" please visit http://www.yourtwosenseworth.com.