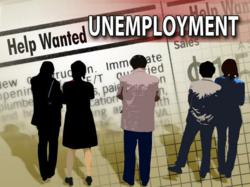 Boise, Idaho. (PRWEB) November 18, 2012
After his reelection, president Obama has expressed his will to improve the condition of the American economy by creating more jobs and encouraging small businesses to set-up. The White House suggests that the president is considering a new program called "Start-up America" with the primary objective of improving the crumbling economy and helping in combating the rising unemployment rate, states CNN in its release on 12th of November.
The release also found that the political allies believe such a measure is going to be a starting step in boosting the economy, as the prevailing conditions are appalling. While critiques of the Obama tenure still hold that the deteriorating condition of the economy can solely be owed to the president's flawed employment reforms, the optimists and supporters are seeing things transforming for the better in the future.
According to the Forbes Magazine's report on 11th July 2012, while the president holds that outsourcing of jobs is damaging the prospects for the locals of America to land jobs and about 450,000 job losses during 2010 have been resulted as an outcome of job outsourcing to China, many businessmen find themselves contradicting with such an idea since the ultimate goal of the American businesses is decreasing costs and making money. It is argued that about 90% of the outsourced jobs are for the purpose of meeting international demand for American products, which in turn is good for the American economy.
The transformation of businesses into online firms has resulted in a greater turnover for the local businesses. It enables the small American businesses to tap international markets and enhance the financial system.
Since making money is the ultimate objective, DotComSecrets offers training to individuals and businesses who wish to earn money online and work on the internet. Its website http://www.dotcomsecrets.com has been able to assist a number of American businesses to increase their sales and move up the success ladder, while benefitting the economy.