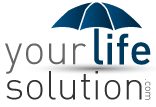 Chicago, IL (PRWEB) November 19, 2012
YourLifeSolution.com, an online life insurance agency, has conducted an analysis of the difference between the most expensive and the most cheap term life insurance and has come to the conclusion that any difference is immaterial. The agency came to this conclusion by generating illustrations on both term life insurance policies with some of the most expensive published rates and weighing them against cheap term life insurance rates. "If I had to name a difference, and I would hard pressed to, the more expensive term life insurance policies seem to have more robust conversion options than cheap term life insurance policies do. I can objectively say that it isn't worth paying 30% to 50% more so that you can have the privilege to then pay 30%-50% more years later for a somewhat better permanent policy", said Eric Smith, the founder of YourLifeSolution.com.
Some consumers assume that lower priced life insurance policies are offered by carriers that are less financially stable. The analysis conducted by YourLifeSolution.com shows that on the contrary, the most competitive life insurance rates are actually with companies that maintain an A rating or better with AM Best. "The less financially stable a life insurance company is, the less ability they have to be competitive, because if an insurance company's financials aren't top notch, reinsurers won't be able to offer them favorable rates, which means the company won't be able to provide their term life insurance at competitive rates on a retail level", said Eric Smith.
The analysis was conducted by using the most precise and recent rates on identical term life insurance policies from all life insurance carriers which contribute you their rates to a public index. "This index exists to help consumers make more informed decisions with less hassle. The quote engine on my website uses this index and many independent life insurance agents utilize it to streamline their own operations", said Eric Smith.
Consumers interested in getting their own cheap term life insurance quotes are invited by Eric Smith to do so at YourLifeSolution.com.