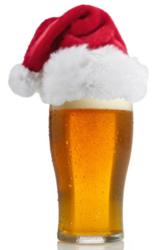 SaveOnBrew.Com, the worlds only beer price search engine, offers ways to pinch pennies and have an even merrier Christmas without financial stress.
Houston, Texas (PRWEB) November 27, 2012
According to the American Research Group, the average family will spend $646 this Christmas season.
Over the past decade, this number has fluctuated from a low of $417 in 2009 to a high of $1,052 in 2001. Regardless of what you're comfortable spending, it would be nice to have an extra $1,000 in your pocket over the next 30 days. SaveOnBrew.Com, the worlds only beer price search engine, offers ways to pinch pennies and have an even merrier Christmas without financial stress:

Reassess your cell phone plan. Do you really need slow data? Are you using all your minutes? You could easily save $20/month this way.
Ditch the land line. Who has a home phone anymore? Just tell creditors you "don't have a phone" when they ask for your number. Cancel this service and save $25-$50/month.
Drop your gym membership. You're not losing any weight by thinking about working out. You can get in shape running with your dogs and lifting weights at home instead. You'll be $20-$50/month richer.
Raise your deductibles. Did you know you could save 10% or more off your car and home policies by going from a $250 deductible to a $1,000 deductible? This could bring in another $250 and won't affect your quality of life. You may also be able to switch to a different provider to save a huge chunk of change.
Cancel premium cable. Nix the old movie re-runs and documentaries you don't have time for to save $12-36/month. To save even more, you may want to consider ditching cable altogether. It might be hard to live without the DVR for a little while, but you can watch many shows and movies online – and it could be a fun social experiment for the short-term.
Sell some stuff! Garage sales can bring in big bucks! You'll be surprised how fast it can add up! While a garage sale in November is not feasible in every climate, you can use sites like eBay or Craigslist to peddle your wares.
Eat cheap. It's amazing how much money Americans spend on food. Salvage grocery stores can save you 50% if you don't mind a discontinued food product, a ripped label, or a dented can. Try buying generic label goods. Often, you won't even tell the difference. Buy your staple goods in bulk at Sam's Club. Use coupons. Skip the bottled water in favor of a Brita. Buy whole fruits and veggies, rather than convenience foods. Plan your meals based on what you have in stock by using AllRecipes or MyFridgeFood.com. You can save up to $300/month this way!
Negotiate. Never forget the golden rule: Ask and you shall receive. Consumer Reports found that those who asked received a discount 83% of the time. You can haggle everything from credit card interest rates to your cell phone rate. You could save $500 or more by Christmas this way. Read "Confessions of a serial haggler" for more information on this tactic.
Use discounted gift cards. Plastic Jungle, Cardpool and MadNoodle can get you more bang for your buck on Christmas presents. Daily Deal sites like Groupon and LivingSocial often let you get $50 dinners for $25 or $100 hot stone massages for $50.
Stop spending on books and DVDs. Visit book swapping sites and watching free movies on Hulu, Crackle or YouTube to save $50-$100 by Christmas.
Brown bag your lunch. One study found that 66 percent of American workers spend an average of $167 a month on restaurant, cafeteria, fast food and vending machine lunches. Similarly, brewing your own coffee in the morning can save $20 a week.
Cut back on services. Wash your own car to save $13-$40. Cancel your maid and save $90/month. Cut laundry costs (20 cents per load or $6.60/month) by making your own laundry detergent.
Save money on beer. Check out our blog post on the "Best Cheap American Beers" to save cash for Christmas. Most importantly, avoid hitting the store until you've checked prices on SaveOnBrew.Com. Using the service, also available on mobile devices, can save beer drinkers up to 25% off retail beer prices.
While not all of these are practical for every person, with a little creativity and discipline, the holidays can be less of a financial burden and far less stressful.