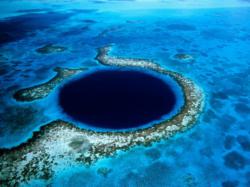 To have one man paint such a negative, untrue picture of the government of such a friendly place is unfair and a shame.
(PRWEB) November 17, 2012
The Lodge at Chaa Creek, Belize's popular eco resort known for promoting sustainable tourism and Maya culture, has issued a statement regarding the recent media attention surrounding wanted computer virus mogul on McAfee.
Chaa Creek Owner Lucy Fleming said that Chaa Creek, which hosts a wide range of visitors to Belize and employs over 135 Belizeans, decided to comment on the affair after noting the high amount of media attention and internet traffic the case is generating.
"This is not something we would normally comment upon, but statements attributed to Mr McAfee are casting Belize in a negative light that is very damaging and simply untrue," Mrs Fleming said.
"To begin with, Belize is an independent, democratic country with a proven high regard for the rule of law. Our democratic and legal system has been in place for centuries, passed down from Belize's days as a former crown colony of Great Britain. Since achieving independence in 1981 we have been recognised and indeed praised worldwide for maintaining a healthy democracy and fair legal system.
"For Mr McAfee to suggest otherwise, and to maintain that he was somehow set-up by police in the murder of a fellow American on Ambergris Caye is unfair, untrue and damaging to the honest, hardworking people of this country, many of whom depend on tourism to make a living," she said.
The former millionaire founder of McAfee Anti-Virus software is currently hiding somewhere in the tiny Caribbean country, where he is wanted for questioning in the murder of his neighbour, Gregory Faull, with whom he had a history of arguments.
Since the discovery of Mr Faull's body, McAfee has been on the run but remains in contact with several journalists, to whom he labelled the government and judiciary of Belize as corrupt and said he fears the police will assassinate him if he is discovered. He claimed that he has dyed his hair and beard and at one point was hiding in a hole in the sand with a cardboard box over his head. McAfee is known in Belize for maintaining a private security force and large cache of guns.
"There's no doubt that this is a tragic case. We have a well-liked person murdered, a once respected computer millionaire acting in an increasingly bizarre manner and a whole peaceful little country thrown into turmoil.
"But perhaps the biggest tragedy is the damage done to Belize, which is a very friendly, peaceful little country that depends on tourism for income. We're an English speaking country where visitors can feel secure while taking in our stunning natural beauty and exploring the many Maya temples and archaeological sites, diving the famous Belize Great Barrier Reef or just kicking back on gorgeous beaches. Belizeans are justly proud of their democratic institutions and enviable way of life.
"To have one man paint such a negative, untrue picture of the government of such a friendly place is unfair and a shame. If Mr McAfee would simply present himself to the police and answer the legitimate questions they have he could save everyone a lot of trouble," Mrs Fleming said.
Mrs Fleming said it was "absurd" that Mr McAfee would fear for his life at the hands of Belizean police.
"We have a well-disciplined police force that's here to protect people and a democratic government of elected officials who ensure that there are checks and balances and that justice is done. The sooner Mr McAfee does the right thing and talks to them the sooner he'll realise that there is help available for him and we can all just get on with life in our peaceful little paradise," she said.