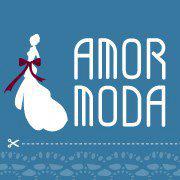 (PRWEB) November 18, 2012
On Nov. 16, 2012, Amormoda.com, a leading supplier of wedding dresses and special-occasion dresses, is proud to announce that it has released its multi-lingual platform to serve its wedding dresses customers from all over the world.
The multi-lingual platform consists of several independent websites in English, French, German, Dutch, and Norsk.
"The multi-lingual platform allows us to serve the customer better, and they are from all over the world," said Eason Chen, CEO of Amormoda.com. "We release the websites in different languages to meet the needs of current wedding dresses customers, and other potential customers in different countries."
Christy, a customer from Aachen, Germany, said, "I am so happy to hear that news! My English is poor, and I always get some trouble when placing an order. Now, I can choose my favorite dresses in a mother language website, and everything becomes easy! Thank you very much!"
In addition to the multi-lingual platform, Amormoda released its new wedding dresses 2013 series. Eason Chen expressed that all these new dresses had these several characteristics: rich fabrics, fine tailoring, meticulous production and fast delivery services. Moreover, all of them are free shipping.
Eason Chen stated, "Christmas and New Year are coming. We hope our multi-lingual platform can help the girls from all countries to become more attractive and lovely."
About Amormoda.com
Founded in 2008, Amormoda.com is a leading online store that offers wedding dresses, and other special-occasion dresses. The store has a group of designers who create elegant designs for customers all over the world. All dresses from Amormoda.com are FREE Shipping.
For more information or advice, please visit http://www.amormoda.com/