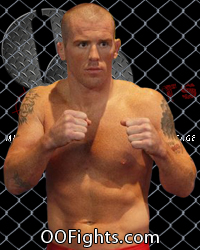 "I get challenged every single day. Its the perfect environment for me." - Jon Delbrugge
Elkridge, MD (PRWEB) November 18, 2012
Crazy 88 Brazilian Jiu Jitsu academy announced today that their multiple time international Brazilian Jiu-Jitsu grappling champion and rising MMA star Jon Delbrugge has signed with one of the USA's top MMA organizations, CFFC (Cage Fury Fighting Championships, the same organization responsible for delivering the famous Pay-Per-View fight Kimbo Slice vs Ray Mercer in June of 2007.
Delbrugge will compete in the promotion's very tough lightweight (155 lbs.) division. He will make his promotional debut at the upcoming CFFC XIX: Borgata Hotel Casino & Spas Event on February 2nd in Atlantic City NJ.
Delbrugge will be facing off against New York fighter Lenny Baker. Baker is 1-0 (Pro MMA) and a former 2001 NCAA Division 3 National Wrestling Champion. "I am excited to be taking a step up in my career. Not only with a great promotion but a tough opponent as well . This is something that I have spent a lot of time preparing for. My coach Julius Park has taught me how to deal with this stuff physically and mentally. I am very excited for this fight," said Jon Delbrugge.
Head Coach, Julius Park has brought Delbrugge up from scratch, "Jon has the ability and drive to become successful in the sport. He excelled pretty quickly in Jiu Jitsu and we just sent him to Thailand to continue to work on his stand up."
The Howard County native has been methodically transitioning into the sport of MMA for the last 5 years. Delbrugge admits, "The goal has always been MMA but I immersed myself in Jiu Jitsu. For five years I have been training in Jiu jitsu every single day."
This dedication has paid off with almost all of Delbrugge's MMA fights having ended via submission.
Delbrugge, said he is focused now on continuing to hone his skill set, a task that has been accelerated by his training environment that includes grappling world champions and renowned striking coaches.
"Training hard with the type of team that is around me gives me confidence, there is no guessing. I get to go against super tough world class guys everyday. I get challenged every single day. Its the perfect environment for me." Delbrugge said.
Delbrugge is in a lions den of a weight class in MMA's lightweight category where the sports competitors include Ben Henderson, Nate Diaz, Jim Miller, Eddie Alverez, etc. The CFFC is a well known promotion that will surely provide the services to prepare for such tough competition. This February looks to be a sure fire entertaining card with high level martial artist.
For more information, visit http://www.cffc.tv, follow CFFC on Facebook at http://www.facebook.com/cage.fury.fighting.championships
About Cage Fury Fighting Championships. CFFC is an American mixed martial arts (MMA) promotion. Founded by Felix & Amy Martinez, the promotion promoted in Atlantic City, NJ. The promotion has featured many Ultimate Fighting Championship (UFC) veterans, including fight commentator Dan Severn, as well as appearances byEvan Tanner, Kimbo Slice, Frank Shamrock, and Homer Moore. A number of former champions (Carmelo Marrero, Jim Miller, Dan Miller) have appeared or currently appear in the UFC.