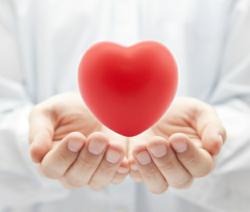 About 115,000 women lose their private health insurance coverage each year to divorce.
Orange, California (PRWEB) November 28, 2012
The University of Michigan reports that about 115,000 women lose their private health insurance coverage each year to divorce. And if that weren't enough, adding confusion to a complicated and difficult time, women are then left to fend for themselves in affording and finding their own coverage.
And many stay without health insurance for a period of two years or more after the divorce.
Yet, salting the wound further, despite their financial situations, many of these women don't qualify for state programs like Medicaid, leaving them to worry about their finances further because they can't afford to see a doctor if they need to.
And until the Affordable Care Act is properly enacted and complete in 2014, it is unclear how women who stand to lose their health insurance coverage can protect themselves in these situations. In the meantime, HealthCompare, a nationally recognized health insurance comparison site, is one very important source for women affected by divorce and in need of securing coverage.
Delivering health insurance comparison information allows consumers such as these affected women to make smart, yet difficult decisions, more easily. Those seeking coverage should visit HealthCompare.com for a free health insurance quote that could mean the difference between seeing a doctor when they are ill or suffering out of fear they can't afford care.
About
About Health Compare: HealthCompare was launched in 2009 to work with brokers and carriers to help individuals and families easily research, compare, buy, and enroll in the right health insurance plan at the right price. Based in Orange, Calif., it delivers accurate, customized, health insurance quotes for the country's diverse population.
Through a unique partnership with its sister company, CONEXIS, HealthCompare has the ability to quickly reach thousands of COBRA-qualifying consumers and provide them with COBRA alternatives at the moment they become eligible for COBRA benefits. This provides these consumers with an opportunity to enroll in individual or family plans and potentially save hundreds to thousands of dollars on COBRA premiums and, at the same time, rewards referring brokers with referral fee income for the life of each policy.
For more information, visit http://healthcompare.com/ or call 888.748.5152.