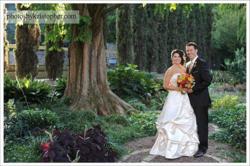 I love being a photographer in Raleigh.
Raleigh, NC (PRWEB) November 20, 2012
Newly engaged couples in Raleigh, NC looking for a creative wedding photographer now have a new choice. Photographer Kristopher Gerner is bringing his unique style of photojournalism & creative portraits to the local market. Kristopher's company has been a staple of the wedding community in Wilmington, NC & the greater Carolina Coast for more than 4 years. Since many Raleigh natives visit the NC beaches for summer vacations, & destination weddings, they already have a good relationship with Mr Gerner & his team of photographers.
"Being a photographer in Raleigh is no different than being a photographer here on the coast. Every day we get to work with amazing families during the biggest moments of their lives. So we take great pride in the fact that we are not only story tellers, but historians. Adding value to someone's legacy through the art of photography is a big responsibility, but it's one we happily except." Say's Kristopher.
" I will say that I am looking forward to the change of scenery. Raleigh is home to some of the most amazing wedding venues in the area. With plenty of parks, gardens & the downtown sky line, we will have some awesome new locations to work with." Explains Mr Gerner.
Photos by Kristopher is a company based on the idea that Friends, Family, & Fun is everything needed to create a great image. Brides will love the relaxed natural look of Kristopher's wedding collections, & families will go wild for the adventure they find in his portraits. With 10 years of experience, & a love for life, Photos by Kristopher has found a recipe for success as a Raleigh wedding photographer.
For more information about Photos by Kristopher wedding & portrait photography services, please visit http://www.photosbykristopher.com or call (910) 352-3157.