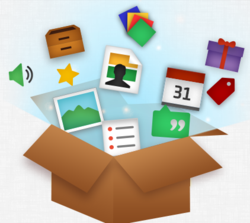 More than simple social networking for businesses, all the tools you need to get work done better.
Miami, FL (PRWEB) November 21, 2012
Welcome to the Cloud 2.0. Forget Yammer, Basecamp, Zendesk, Highrise and others, inTeam does it all and more in easy platform as a service (PaaS). Bottom line: it helps companies and users get more done with all-in-one service.
inTeam is an online service that allows companies, groups and others to create their own private work groups for collaboration, workflow and more. inTeam is the perfect online service for companies, organizations, groups, associations, clubs, non-profits, colleges, universities and schools to be able to create and manage group work and tasks in their own private social collaboration work flow network.
For example, with inTeam a group can instantly see what each member of the group is working on via private social messaging, status and updates. This allows people to better coordinate work, scheduling, track progress and more.
"Too many companies and groups rely on email or struggle with integrating too many vendor software services," said inTeam CEO Vidal Cantu. "inTeam brings work flow into the 21st century with collaboration tools, apps and more.More than simple social networking for businesses, all the tools you need to get work done better."
inTeam's productivity boosters include:

Tickets - A help desk for your company; keeps track of ordained service requests within your company.
CRM - Follow up with your customers and suppliers correctly.
To-do's - Create a to-do list of your activities and share it with your colleagues.
Calendar - All activities, tasks and remaining in one place, the schedule can share with your network's users.
Polls, forums
Videos, photos, audio
Blogs, wikis
Messaging, chat
And more
"Instead of buying Yammer plus Basecamp plus Highrise plus Zendesk, now you can get similar functions all in the inTeam service," said Internet industry veteran Steve Harmon. "This is the next-generation of how to work better and smarter, way beyond simple social networking for businesses."
For small teams of five sign up free at inteam.com, with for groups of six or more and custom pricing for large enterprises. inTeam is also available to partners and resellers interested in integrating inTeam with their customers and clients.
About inTeam: inTeam is the social collaboration platform as a service used by thousands of businesses and groups, and available in English and Spanish-languages. Sign up free at http://www.inteam.com/home