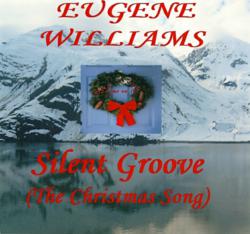 Silent Night or Silent Groove
Columbia, South Carolina (PRWEB) November 28, 2012
A twist in this Christmas season for the song "Silent Night".
It is part of the celebration for the Christmas holidays.
Eugenegenay recorded a new Jazz uptempo version.
http://www.eugenegenay.com Eugene recorded it over in a different groove on guitar in a different way. With the new title "Silent Groove"( A Christmas Song).
Genay Records is proud to present this new version of Silent Night.
People can share this song this holiday season, with family and friends. When enjoying this favorite Christmas classic Silent Night, take a minute and sit back and relax , take a break from the hustle and fast going pace of this world.
Enjoy being taken to a new height of jazz music with Eugenegenay!