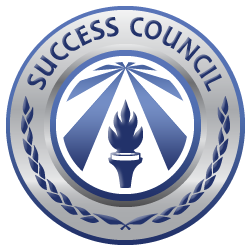 Ending the War on Drugs would get rid of three quarters of the prison population, save the country a ton of money, and save a lot of misery caused in families by throwing people in prison unnecessarily.
San Diego, CA (PRWEB) November 26, 2012
Legalize marijuana. That is what 18 states have now voted to do. The 40-year War on Drugs has been a massive failure, costing the US over $1 Trillion dollars, according to the Global Commission on Drug Policy. Senator Ron Paul has stated that the War on Drugs has violated states' and individuals' rights. And now, the 18 states that have legalized marijuana, await a response from the federal government. Success Council, an online group teaching how to prepare and profit from the next upcoming economic crisis, anticipates more prosecutions at the behest of the big lobby groups.
The Obama Administration has gone back and forth on the medical marijuana issue a few times, according to Rueters Online article released April 16, 2012. In one ear, Obama has 18 states speaking loudly and clearly: legalize marijuana. In the other ear, he has the law enforcement officers' salaries, the private prison lobby's full prison cells, and the big pharmaceuticals interest in a monopoly over a prescription pot pill. This fact is the topic of Success Council's newly released video series on the war on drugs.
So will Obama continue to prosecute despite earlier promise to the contrary?
In 2009, the Department of Justice issued a letter by David W. Ogden, then Attorney General, stating that as a "general matter, pursuit of [medical marijuana] should not focus federal resources in your States on individuals whose actions are in clear and unambiguous compliance with existing state laws[.]" This is known as the Ogden Memorandum, and is available on the Department of Justice's website.
Surprisingly, in 2011, many states received a letter from their local Assistant United States Attorneys (AUSAs) warning them that individuals who provide medical marijuana are in danger of prosecution. One such letter from Northern District of California's AUSA Melinda Haag stated:
"Accordingly, while the department does not focus its limited resources on seriously ill individuals who use marijuana as part of a medically recommended treatment regimen, in compliance with state law… we will enforce the CSA vigorously against individuals and organizations that participate in unlawful manufacturing and distribution activity involving marijuana, even if such activities are permitted under state law."
From the Ogden memorandum in 2009, Ms. Haag's warning letter leans further toward prosecution, despite the fact that these marijuana dispensaries are in complete compliance with state laws.
Fast forward to September 2012: Federal agents raiding medical marijuana dispensaries are on the rise. According to the Los Angeles Times, in September 2012, Federal Agents Officials sent warning letters to property owners and operators of an additional 67 dispensaries, giving them two weeks to comply with federal law, which bans medical marijuana.
To sum up the Obama Administration's actions: before the 2008 election, Obama promised not to prosecute people in states that had voted to legalize marijuana. In 2011, AUSAs sent warning letters out to states that legalized marijuana telling them they will be prosecuted. In 2012, Drug Enforcement Agents (DEA) raided and shut down the medical marijuana dispensaries. So, what's next? And the more critical question remains: why does Obama care?
According to the National Global Commission on Drugs, the United State's "War on Drugs" has been a complete and utter failure. And it was the Commission's recommendation to decriminalize drugs, like Portugal has very successfully done.
Sir Richard Branson, a Commission member stated, "If we could replicate what has happened in Portugal in the rest of the world, and in particular, America, you would get rid of three quarters of the prison population, save the country a ton of money, and save a lot of misery caused in families by throwing people in prison unnecessarily."
So why does the Obama administration keep pursuing the War On Drugs, and throwing good money after bad? Well, according to a new video released by Success Council, a group teaching people how to prepare, protect their assets, and profit from an economic crisis, the answer is: lobby groups. Three to be specific: 1) law enforcement officers who depend on the prosecution of these "crimes" in order to have a job; 2) private prisons who depend on keeping hundreds of thousands of US citizens incarcerated "for profit," and 3) big pharmaceutical companies who hope to have a monopoly on a newly released "pot pill."
According to Success Council, these three groups are the only reason Obama cares about prosecuting marijana providers in states where they have voted to legalize it.
Success Council issues free videos on YouTube weekly. It also offers a free online training on how to profit and prosper when the economic crisis hits.
About Success Council:
Success Council was founded in 2012, with the goal of teaching people how to protect their assets and profit from the greatest wealth transfer in history. Their mission is to: 1) Educate 10 million people through their online interactive training events; 2) Make 100,000 families wealthy through the information contained in their Members' Area; 3) Create 5,000 leaders armed with the knowledge, skills and resources based on the fundamentals of liberty; and the ultimate goal, is to 4) Create One Free Society.