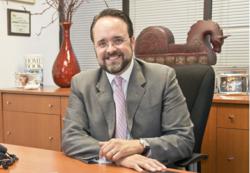 Foreign Buyers have always preferred to purchase new properties. Our decision to specialize in New Developments Sales was the right move.
Miami, FL (PRWEB) November 20, 2012
It is very advantageous to be able to offer the best opportunities in today's market, so consequently, Interinvestments Realty's principals were compelled to create a competent system to offer these new properties at the right moment to buy. The technical department created the necessary digital tools for promoting the new properties in their websites and digital communications. New training programs were also incorporated in their in-house curriculum, providing clear information of where, when and how to negotiate the best deals on behalf of their clients, and the sales agents were able to master the most basic concepts of new-construction sales. The adaptation of all the new changes has helped to establish new-construction sales as Interinvestments Realty's niche product. Specialization eliminates 98% of the competition, and this differentiation has set Interinvestments Realty apart!
"We have been very successful selling New-Developments because our company always viewed new-construction as an opportunity. We know that we could make a difference specializing in this segment of the Industry," says Emilio J. Cardenal, Broker/Executive President of Interinvestment Realty. "We invest our time in educating our Realtor-associates on the new Developments being offered in the marketplace, so they can explain what each development has to offer."
"This year, we will be adding new sections on our new development section that will highlight the quality finish that each property has to offer. The customer will be able to better compare a new property to a resale," adds Cardenal. "We are moving into a new era, a time where technology allows us to present properties in a very new way. Our goal in years to come is to provide value to our customers, when assisting them in their new home purchase."
"The quality of the locations, the pricing and incentives that are available in new construction NOW, make it the best new development market we have seen in decades," adds Rigo Plasencia, Sales and New-Developments Manager for Interinvestments Realty. "The new construction buyer we are seeing, especially at the $250,000 and above price point, is predominantly an international buyer. They love the peace of mind that new-construction offers with it's never before lived in qualities, and the warrantees the house comes with, plus, they love the locations that the new developments offer!"
The following three New Home communities are offering great opportunities, NOW:

Marina Palms Yacht Club and Residences in Aventura. In a few weeks Marina Palms will be launching its sales. The spacious water front residences located in Aventura will have a marina component, and all units will have a water view. They will range in size from 1,800 to 2,400 square feet, and prices are from $700,000 to over $900,000. This represents approximately a starting price of $375 per sq. ft.
Beachwalk designed by Pininfarina and developed by the Related Group is located at 2600 E. Hallandale Beach Boulevard in Hallandale Beach, Fl. The building will have 300 units and will be 33-stories high. 2 and 3 bedroom residences ranging in size from 1,087 sq. ft. to 1853 sq. ft. priced from $400,000 to over $725,000.
St. Maarten at Grand Bay by Lennar at Doral, Fl. It's a new luxury condominium community with 2 and 3 bedrooms and 2 and 2.5 bathrooms that will feature 7 new different homes that will range in size from 1,088-1,500 sq. ft. and all are priced in the $200s - $300's
If you want to know more about the showcased properties, its current availability or if you want to schedule an appointment to visit the project, please contact Interinvestments Realty at 305-220-1101.