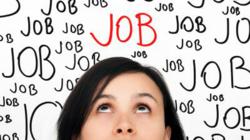 (PRWEB) November 19, 2012
Anyone looking for an internship or entry-level job knows the search isn't easy -- and leaves most people overwhelmed and frustrated. In fact, the average length of unemployment as of October 2012 was 40.2 weeks. That's why Heather R. Huhman, an experienced hiring manager and Gen Y career expert, is offering college students and recent graduates an online Udemy course, Find Me a Job: How to Score a Job Before Your Friends, about the ins and outs of the process.
"Today's college students and graduates need to be prepared to adapt to the rapidly-changing expectations of employers," Huhman says. "Find Me A Job is a step-by-step, comprehensive guide to the entire job search process, from knowing how to showcase your unique qualifications to succeeding on the job. And I will update it as often as is necessary to keep course students in-the-know as employers' preferences change."
The course includes more than 27 lectures and three hours of content to help any young professional find and land an internship or their first entry-level job. Topics covered include:

What to do before your search even begins
How to identify your wants and needs -- and find matching opportunities
How to submit applications that will generate responses
How to succeed in every type of interview -- video, phone and in-person
How to follow up at every stage of the hiring process
How to handle rejection -- and evaluate and accept job offers
How to succeed on the job once you secure a position
Starting Tuesday, November 20, 2012, course students will also be invited to participate in weekly live Q&A sessions with Huhman.
Find Me a Job is priced at $49, but students can get a discount by using the coupon code BLACKFRIDAY. The savings will lower by 3 percent every day, until it hits 30 percent off on Friday, November 23, 2012. The sooner students purchase, the more savings they can capture.
Huhman is a well-recognized career expert, experienced hiring manager, and the author of Lies, Damned Lies & Internships (2011) and #ENTRYLEVELtweet: Taking Your Career from Classroom to Cubicle (2010). She understands the needs of both employers and job seekers, and her expertise in this area has led to her selection as a regular blogger and contributor to outlets like Bottomless Briefcase, Blogging4Jobs, Business2Community, Business Insider, ForbesWoman, Glassdoor, Huffington Post, Mashable, Personal Branding Blog, and Tech Cocktail. Additionally, Huhman was recognized by CNN/CareerBuilder for two consecutive years as a 'top job tweeter you should be following', and was included in Monster.com's 'The Monster 11 for 2011: Career Experts Who Can Help Your Search'.
For more information, please visit http://www.udemy.com/find-me-a-job/.
This press release was distributed through PR Web by Human Resources Marketer (HR Marketer: http://www.HRmarketer.com) on behalf of the company listed above.