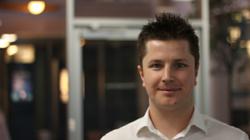 It means that Virgin has turned themselves into a global airline through their airline partnerships
Melbourne, Au (PRWEB) November 25, 2012
In its weekly video blog, Business Travel Management goes over recent news in travel and the implications to travellers.
Virgin Australia announces big news with their recent purchase of 60% stake in Tiger Airways and 100% acquisition of SkyWest. SkyWest is the regional carrier that operates flights to mining centers, so with its purchase, Virgin will enter the mining market, which is a new inroad for them.
SkyWest will be rebranded as Virgin Australia, but Tiger Airways will maintain its brand for at least another 20 years. "By keeping the Tiger Airways brand, Virgin will enter the low cost market without affecting its own brand," explained Jake Hower, Managing Director of Business Travel Management.
With the purchase of SkyWest and Tiger Airways, Virgin will compete head on with Qantas.
"That will mean increased competition not only in Australia, but also on a global scale," explained Mr. Hower.
Singapore Airlines is investing 10% in Virgin Australia. This allows Singapore Airlines to join Etihad and Air New Zealand as a major airline partner with Virgin.
"It means that Virgin has turned themselves into a global airline through their airline partnerships," explained Mr. Hower.
Emirates will be expanding their Australian services by launching their Adelaide – Dubai route.
"This will have the biggest impact on Qantas customers since Qantas will be withdrawing from Adelaide for their flights to Europe. Now Qantas customers will have the option of using an Emirates codeshare flight out of Adelaide," explained Mr. Hower.
Australia is Emirates' biggest profit center, so they are investing heavily into the region. In fact, it is the country with the most Emirates flights out of all the countries that Emirates services.
About Business Travel Management
Business Travel Management is a division of Pan Australian Travel Pty Ltd, which has been in operation since the late 1950s. It is 100% owned and operated by two Australian directors, Chris Daniels and Jake Hower.
Chris and Jake came up with the idea for Business Travel Management after they realized that existing travel companies did not cater well to small and medium enterprises. Meanwhile, Pan Australian Travel was already servicing an existing "core" of SME clients, so it already had deep expertise in this market segment.
Therefore, Chris and Jake formed Business Travel Management in 2012 to cater to SME business travellers.
Book your next business trip at http://flybtm.com/.