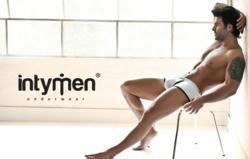 Cover Male is the best fitting and most comfortable underwear I have ever worn.
Bradenton, FL (PRWEB) November 20, 2012
14th Anniversary Sale at Mensuas; Men's Underwear and Swimwear Store. Save 15% off your next order at Mensuas.
Save on men's underwear and swimwear from Speedo, Cover Male, Good Devil, Intymen, Timoteo, N2N Bodywear, Pistol Pete, Tulio, Male Power, Unico, Uzzi and more. Sale days are Monday November 19, 2012 through Wednesday December 10, 2012 at 11:59 PM ET. This is an amazing opportunity to find a great new underwear and swimwear for holiday gifts or for yourself.
To receive 15% off your next order at Mensuas, use the coupon code men15 at checkout. Offer is good on all regular and sale priced merchandise at Mensuas. Offer is good on new orders placed at Mensuas and is not valid on previous placed orders. We offer Free Shipping for all US and Canada customers on all orders over $24.99. We have great international shipping rates too.
Mensuas features mens underwear and swimwear by Bumgear, California Muscle, Cover Male, Dolphin, Freemen, Gigo, Good Devil, Gregg Homme, Intymen,, Justus Boyz, Male Power, Marcuse, Mensuas, N2N Bodywear, Obviously, Olaf Benz, Pikante, Pistol Pete, Speedo, Timoteo, Tulio, Uzzi, Unico & WildManT.
We are the premier multi-brand men's swimwear and underwear company. We sell current fashions from established designers, fashion houses, as well as emerging designers.
Mensuas has been serving the men's underwear and swimwear market for over 14 years. They are located in Bradenton, Florida, Phone (941) 776-1176.