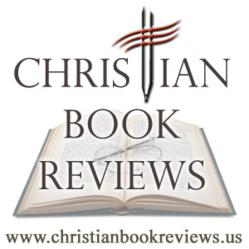 Nashville, TN; New York, NY; Los Angeles-Long Beach, CA; Chicago, IL; Dallas, TX (PRWEB) November 20, 2012
Athanatos Christian Ministries (ACM) has launched a new service for writers which allows Christian writers to have their book reviewed with the perspective of reaching those outside of the normal realms of Christian literature. ACM works to reach those within modern day culture as opposed to seeking to only direct efforts towards solely a Christian audience.
Writers wishing to have their books reviewed by ACM can submit their material online at http://christianbookreviews.us where a review staff consisting of editors, writers and other literary professionals will read the book while analyzing the material for their final review. Reviewers will then gather their materials to write a five hundred word review that the book's author can use for their future promotional purposes. Reviewers with this new service from Athanatos Christian Ministries have created sample reviews for prospective authors to review to see how their publication will be examined and presented.
How it Works:
It is important to realize that this is not an editing service for your manuscript, rather ACM will read and analyze the work and write a 1 page (approx 500 words) review of it and assign a score from 1-10, with 10 being the best. The author can then decide whether or not they want the review posted to the Christian Book Reviews website. The author may use the review in his or her marketing materials at their own discretion.
As part of Athanatos Christian Ministry's commitment to promoting and defending Christianity through literature, two writing contests are currently accepting entries from aspiring writers. The 2013 Christian Short Story and Poetry Contest seeks to inspire young Christians to take up the pen and promote the Christian world view. Deadline for both the Short Story and Poetry contest is March 18, 2013. Details can be found online on the contest website. Group rates for multiple submissions, teachers, pastors, youth directors, etc, are available. For more information email ACM's executive assistant, Debbie Thompson, at debbie(at)athanatosministries(dot)org or call ACM's Executive Director Anthony Horvath at 202-697-4623.
Athanatos Christian Ministry is also excited to announce a new writing contest for children for 2013. The Children's Book Contest seeks entries that explain or illuminate aspects of the Christian faith in such a way that they could plausibly be expected to ground a child more deeply in the faith or immunize them from objections and challenges to the faith they can expect to encounter. It is fully understood that there are limits to what a children's book can accomplish in that regards, but it should be kept in mind that this is not simply a contest for 'family friendly' children's books. More details can be found online on the Christian Children's Book Contest website. The deadline for the Children's Book Contest is June 1, 2013.
About ACM:
Athanatos Christian Ministries, an apologetics ministry with an emphasis on defending the Faith through the arts and literature since its founding in 2008. ACM's purpose is to apply the Christian world view in creative contexts that range from Christian apologetics to education to literature and the arts and anything else it can imagine to edify the church. ACM has a significant emphasis on the arts and literature because it perceives that the culture has extraordinary influence on faith formation; usually a negative influence. For this reason ACM encourages Christians to participate in the culture in meaningful ways with works of art that exhibit excellence.