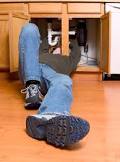 One of the common problems that homeowners encounter as temperatures routinely dip below freezing is their pipes bursting.
Okotoks, AB (PRWEB) November 20, 2012
Living as far north as Okotoks, Alberta comes with a unique set of challenges. No homeowner can take it for granted that the plumbing systems in their homes will work seamlessly throughout the winter months. Heating systems are also taxed by heavy usage during the worst of the winter months, which usually occur sometime after the new year, throughout January and February.
One of the common problems that homeowners encounter as temperatures routinely dip below freezing is their pipes bursting. This occurrence may seem, to those unaware of the dynamics of a plumbing system, to be apropos of nothing, but it is in fact a product of the cold temperatures. When water freezes it expands by up to 4% and this can cause pipes to burst. Naturally there is a series of protocols that a homeowner can go through to prevent this from occurring, but for those who are not accustomed to tinkering with their home's undercarriage.
Bursting pipes is not the only thing liable to going wrong throughout the winter. There are other aspects of a plumbing and heating system that may need service or attention before heading into the cold months. Should any of these components or implements fail at a particularly cold day, it could make for a very uncomfortable situation. This is why ERM Plumbing & Heating is offering winter check-ups for any new or existing clientele interested in ensuring their home is going to be able to survive the winter without breaking down.
ERM Plumbing & Heating began because the owner and CEO, Christian, decided he wanted to start a business that offered fast, efficient and thorough solutions to a wide range of plumbing and heating difficulties at affordable prices. Everything coming out of this company has been modelled off of this initial impulse, and this latest offering is no different.
For those who feel as if a winter-proofing is not necessary for their homes, these Okotoks plumbers will still be available throughout the winter months for emergency services and repairs, if that confidence proves to be unfounded. Many of ERM's past clientele have testimonies regarding the quick response time of ERM technicians in the face of a potentially difficult and unpleasant plumbing emergency.
To make matters even more congenial for homeowners who may be experiencing a plumbing catastrophe in the middle of winter, on a very cold day, on a weekend or in the middle of the night, ERM Plumbing & Heating does not charge at a higher rate for emergencies and weekends. This latter fact tends to make a huge difference to a homeowner who might otherwise feel like waiting to the last possible moment to call for professional help.