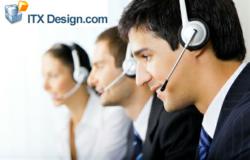 Baltimore. MD (PRWEB) November 19, 2012
ITX Design this week launched a series of top tier affiliate programs offering payouts much higher than the industry norm. ITX Design is now including generous affiliate commissions for shared hosting, VPS hosting, reseller hosting and dedicated server sales, ITX Design continues to excel, expanding their customer base and offering the most reliable solution to a growing clientele.
ITX Design has been a leading web hosting service provider for over a decade, serving small and large businesses from all over the world, guaranteeing top tier web hosting and customer support. This new lucrative affiliate program from ITX Design makes it simple for any small business owner to earn commissions online.
ITX Design CEO Paul Schoolfield stated, "It's a great feeling when we're able to give back to our clients that suggest our services to others. Our new commission structure will ensure site owners receive prompt and reliable payouts for referring us to others."
Online hosting is a very competitive market, and ITX Design continues to stay ahead of the curve offering new incentives for satisfied affiliates. This brand new affiliate program features commissions as high as $50.00-$150.00 for each new account referred.
ITX Design has firmly established its brand for over a decade, consistently providing top tier, reliable web hosting , shared hosting, VPS hosting, and dedicated servers.
Their growing success comes from a drive to deliver excellent customer service and 24/7 technical support
To learn more about ITX Design and their arsenal of server and web based solutions, simply call 1-866-577-1442, or visit http://www.itxdesign.com